HTC promises to launch some 5G phone sometime this year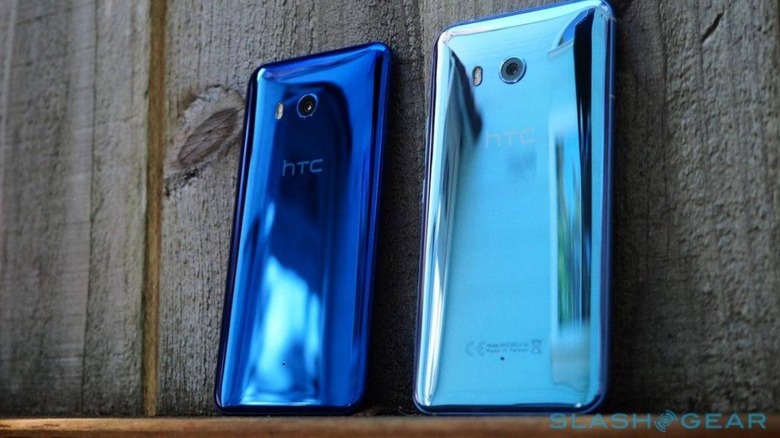 Nokia (at least the original company) and BlackBerry have bowed out of the mobile rat race but some pioneers like Motorola, Sony, and HTC refuse to call it quits. The latter, however, is in a bit of a bind because of the limited businesses it has outside of smartphones, VR, and a bit of networking hardware. Throughout its rocky recent history, the company has promised to keep on launching phones and its current CEO reiterates that promise but conveniently leaves out the details on how exactly they plan on succeeding when everything else has failed.
HTC CEO Yves Maitre has been rather upfront about the company's failures in the smartphone market. But rather than throw in the towel, the exec renewed HTC's commitment to mobile. Actions speak louder than words, though, and HTC has yet to launch a notable flagship product. And no, the HTC Exodus blockchain phone doesn't count.
This year might be when Maitre makes good on his word and he seems to be keen on jumping on the 5G bandwagon. Perfect timing as well considering how Qualcomm's latest Snapdragon 865 and 765 are making 5G practically standard in any new smartphone this year. In fact, Maitre did tell the United News Network that HTC will be collaborating with Qualcomm closely on such phones.
That, of course, leaves the door open for any kind of 5G-enabled smartphone, including a mid-range phone running on a Snapdragon 765. While some Chinese brands do have such devices and market them as high-end, it would probably be a cop-out and a disappointment to HTC's remaining fans if it went down that route.
Suffice it to say, HTC seems to be banking heavily on the 5G revolution to get back in businesses. It also has its VIVE VR to fall back on but that, too, is also associated with 5G these days. It will definitely be interesting to see what HTC can come up with but its window of opportunity is closing fast.