HTC One cut down to budget size in leaked model 608t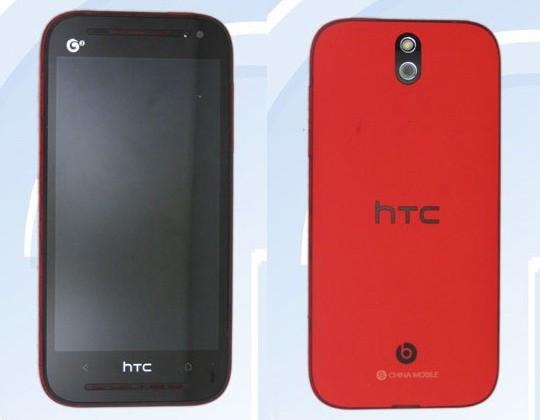 One of the many new features of the HTC One are the dual front-facing speakers, and it looks like HTC is continuing that trend with an upcoming phone which was leaked today. Known as the HTC 608t, the smartphone sports front-facing speakers on the top and bottom in a budget-friendly form factor that's reminiscent of the HTC One SV.
However, there are obvious differences with this iteration. It comes with the same navigation soft-button layout as the HTC One, along with the dual speakers, although the design is certainly a step backward when compared to the aluminum unibody design of the HTC One. However, that's typical for a budget device like this.
As for specs, it's running Android 4.1.2 Jelly Bean and it's packing a quad-core processor, although the exact chip being used is unknown at this point. As far as the display goes, it's your traditional budget selection: 4.5-inch LCD running at a resolution of 960 x 540. There's also an 8MP camera on the back, with a 1.6MP front-facer.
You're also looking at 1GB of RAM, and the amount of internal storage is unknown right now, although don't expect a lot of space to store all those songs and videos. The leak is Chinese, suggesting that the phone will make its way to China at some point, with a US release highly unlikely, although a similar phone could release in the states at some point.
[via Blog of Mobile]