HTC launching trade-in program for up to $100 off the HTC One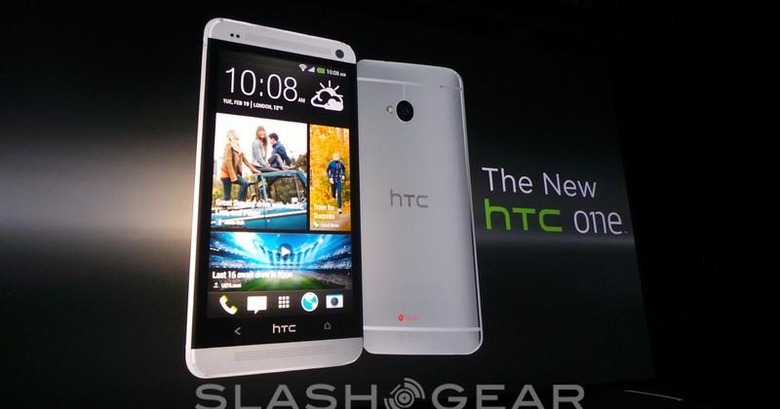 HTC's event where they announced the HTC One has just wrapped up, but before they left the stage, they made sure to announce availability for the new smartphone. You'll be able to get on all major carrier except Verizon, and the device will begin shipping next month. Plus, those who pre-register for the HTC One can trade in their old phone to get up to $100 off the HTC One when it becomes available.
The webpage to the trade-in program is live right now, and it looks like all you have to do is re-register with your email address to qualify. Then, once you buy your HTC One, you'll send in your old phone and proof of purchase of your HTC One, similar to a mail-in rebate, and in return you'll get a prepaid Visa card worth either $100, or the trade-in value of your old phone (whichever's greater).
It's pretty straightforward, and it looks like a pretty good deal if your old phone may not be worth over $100. Obviously, in order to upgrade to the One, you'll have to be eligible for an upgrade in the first place if you don't want to pay full retail price, meaning that the phone you have now should be around two years old. $100 isn't much, even for a two-year-old device, so you may be better off with eBay or Craigslist to sell your old phone.
HTC says this is a limited time offer, but we're not given specifics as far as when the promotion will end. We're guessing that users will have until the release date of the HTC One to pre-register, and after that you'll probably be out of luck. But again, if you have fairly new device still, it may worth to seek other avenues to sell your phone.