HTC Incredible S Coming Soon In Red?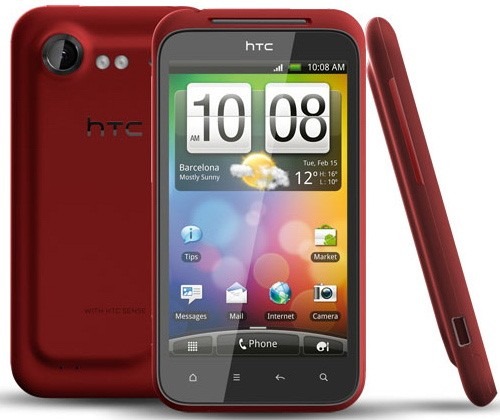 Why should handsets only come in black or white? Its true that your protective case will ultimately usurp whatever color your handset is, but that's not stopping HTC from possibly pushing out a lovely red version of their HTC Incredible S. A Danish electronics retailer showed off a new SKU with the red hot image below.
The Danish site lists the item as not yet available but with no further information on date of availability and price. Titled "HTC INCREDIBLE S – RED", there's definitely no mistaking it for any other device. It looks pretty much identical to the black Incredible S, but with the entire back and trim in a deep red.
The Incredible S features a four-inch 480x800 Super LCD display, 8MP camera, HD video, 1GHz Qualcomm processor, 768MB RAM, HTC Sense on top of Android 2.2, 3G, WiFi, and GPS. The device will likely hit the US as the Droid Incredible 2 but we'll probably not see it in red anytime soon state side.
[via Android Community]