HTC Incredible for Verizon captured on camera, sports Snapdragon, Android 2.1 with Sense UI [Video]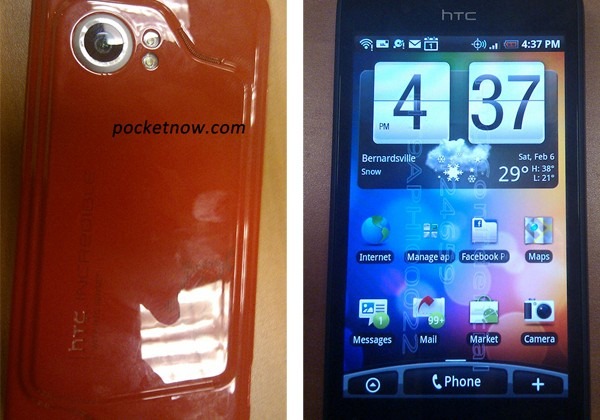 It's apparent that HTC's kicking it up a notch with their naming system, with the surfacing of the HTC Incredible just moments ago on the internet.  Some leaked snapshots and video of the device depict the high-end specs of the newly glimpsed phone from HTC, which should be operating on Verizon's network.
According the leaked evidence, The HTC Incredible is running on the speedy Snapdragon CPU, Android 2.1 with Sense UI, and 256MB of memory.  The phone also seems to have an optical pointer, as well as dual LED camera flashes.  Lastly, the display is rumored to be either a 3.5-inch or 3.7-inch with WVGA resolution (unconfirmed, but perhaps even AMOLED-based).
HTC's new high-end smartphone looks to have both great hardware and software specs, but I'm not as positive with the Zune-ish color.  Strange contour shaping on the backplate, too.  Check out the naturally wobbly video here.
[Android Community via Pocket Now]