HTC Holiday Caught Running On AT&T's 4G LTE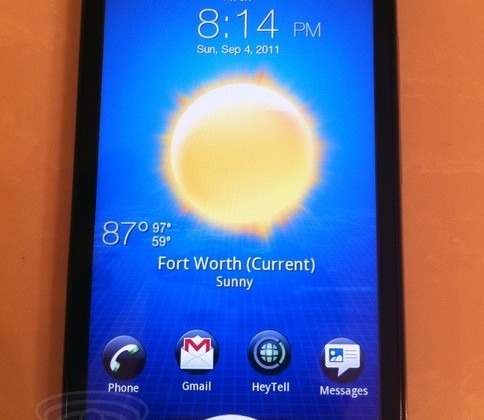 The upcoming HTC Holiday may be heading to AT&T very soon as it's just been caught in a photograph, showing it being tested on the carrier's 4G LTE network. The Holiday is rumored to be a 4.5-inch dual-core smartphone that could be the very first handset to run on AT&T's 4G LTE network, which has just begun roll-out and should reach 15 markets by year-end.
Although no official details have been cofirmed yet on the HTC Holiday, it's expected to sport a 4.5-inch qHD display powered by a 1.2GHz dual-core processor much like what's found in the HTC Sensation. It also features an 8-megapixel rear-facing camera and appears to running HTC's custom Sense 3.0 UI on top of Android 2.3.4 Gingerbread.
According to BGR, the image taken of the HTC Holiday is said to be of the device running on AT&T's 4G LTE network in the Dallas/Fort Worth area in Texas. The speed reaches an amazing 29Mbps, which surpasses Verizon's typical 4G LTE speeds. But then again, AT&T's 4G LTE network has no real load right now, so when fully deployed speeds should become similar.
[via Android Community]