HTC Exodus 1s, Android Pie update revealed as mobile future questioned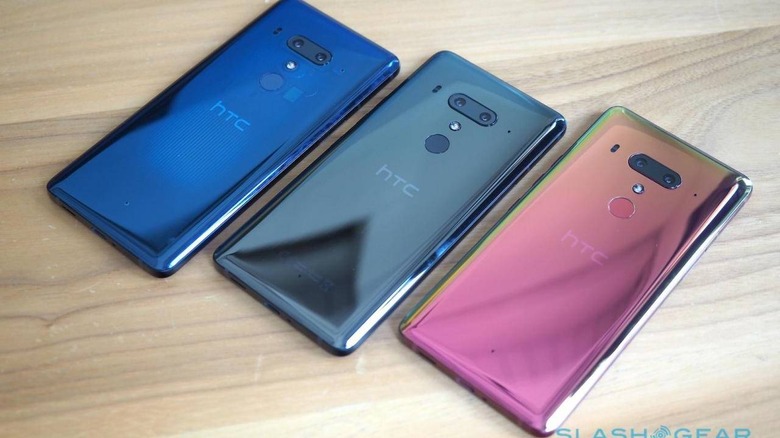 If you haven't heard from HTC in a while, don't you worry. The company isn't out of the game, at least not yet. It may not have any new phone of note to announce but it has recently dropped word and hints that it's still pretty much alive, even going as far promising another niche blockchain phone. But even as it does that, it has seemingly retreated from some key Chinese stores, casting doubt on its long-term survival.
HTC has been mostly silent about Android 9.0 Pie updates for its phones, which is a bit odd considering how close it was to Google. Last March, it promised that the updates for its two latest flagship phones will start in the second quarter of the year. Now it's providing more definite dates, with the U11 getting the update this month and the U11+ and U12+ going gold in June.
We want to share the release schedule of the Android Pie updates for #HTC smartphones. Please note, certain regions & carrier deployment may affect these dates. U11 rollout will begin late May, 2019; U11+ will begin late June, 2019; U12+ will begin mid-June, 2019. Thank you pic.twitter.com/eyeCdX5qWm

— HTC (@htc) May 10, 2019
That isn't what's keeping HTC busy, supposedly. While it has yet to launch a new flagship phone, it did have a new phone last year. That was the Exodus 1, a phone focuses intently on the whole blockchain movement. It admittedly serves a very niche audience but HTC apparently sees a future in it, enough to have a mid-range Exodus 1s in the works.
The phone, which is expected to cost no more than $300 at most, will supposedly be a full node in a blockchain network. That would, however, require hundreds of gigabytes of space so only a partial version of the blockchain will be stored on the phone itself while full thing will have to be stored on a microSD card.
HTC seems to believe that there is a market for this "Web 3.0" phone even while it struggles to secure its footing in the regular smartphone market. The company has reportedly pulled out its products from some of the major online stores in China, including Tmall and JD.com. While the company explains that its phones are still available in retail stores, it definitely doesn't bode well for a company that was once one of the giants of the smartphone market.