HTC DROID Incredible 4G revealed via DROID Does site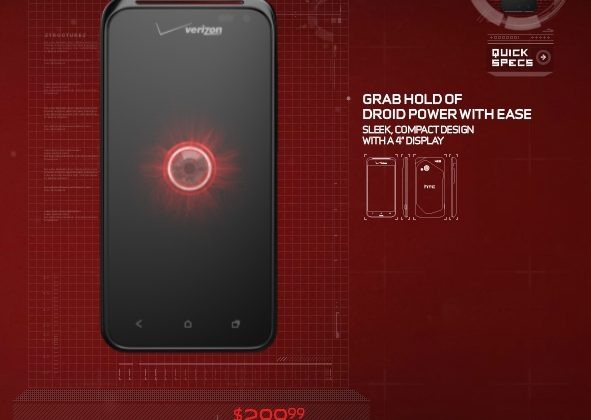 Ready for yet another smartphone in Verizon's DROID lineup? Good. Big Red has today revealed the DROID Incredible 4G through the DROID Does website. Curiously, the phone will feature the same three capacitive buttons that you'll find on the HTC One X and One S, but otherwise the design and specs are quite different from those devices.
The DROID Incredible 4G will have a 4-inch screen with a qHD Super LCD display, a dual-core 1.2Ghz processor, 1GB of RAM, 8GB of storage with the capability to expand via the microSD card slot, eight megapixel camera with LED flash, and 1,700mAh battery. The phone will ship with Ice Cream Sandwich, as well as Sense 4.0.
On top of all that, it will have 4G LTE connectivity, and a VGA front facing camera for video calls. The phone can be found here on the DROID Does site, and has a price too: $299 on a two-year contract. That seems a little high to us, but it's not officially official yet, so we'll wait and see what Verizon has to say. No word on availability.
[via PhoneScoop]