HTC ChaCha Facebook Phone To Launch On AT&T As HTC Status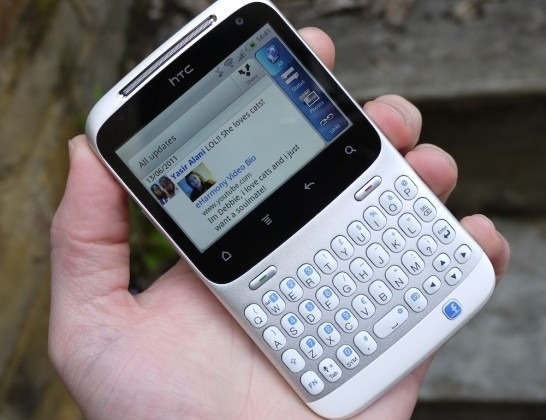 We first saw the HTC ChaCha along with its sibling the HTC Salsa back at MWC 2011. They were dubbed Facebook phones and optimized for the social platform, even featuring a dedicated Facebook button. Although no official announcements have been made yet, insider sources claim that the HTC ChaCha will soon be arriving at AT&T as the HTC Status.
BGR claims that its trusted inside sources revealed that the HTC ChaCha will be launching on AT&T in the coming weeks. In fact, the launch could happen as early as one week away. However, the other Facebook optimized handset, the HTC Salsa, will not be making its way to AT&T anytime soon, if at all. This bit was separately confirmed by BGR directly with HTC.
Unlike the HTC Salsa, which features a full touchscreen, the HTC ChaCha or now the HTC Status has a smaller screen to fit a dedicated QWERTY keypad that makes the handset reminiscent of a BlackBerry. The 2.6-inch touchscreen screen has a 480 x 320 resolution. There's a 5-megapixel rear-facing camera, a VGA front-facing camera, microSD card slot, micro-USB port, GPS, Bluetooth, and Wi-Fi support. Make sure to check out our full review.
[via BGR]