HTC boosts ChaCha processor speed to 800MHz ahead of launch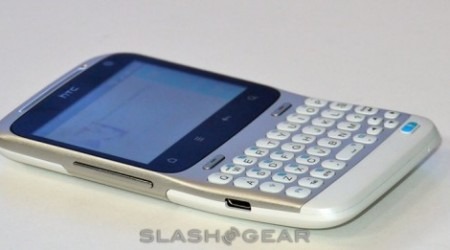 Back in late May, we announced that the HTC ChaCha Facebook smartphone had been pegged for a launch on June 6, which happens to be today. At the time we talked about the launch date the official pricing for Europe had also been revealed as £210 ($339) for an unlocked device making it reasonably priced. The hardware inside the phone includes a 600MHz Qualcomm MSM7227 processor, 512MB of RAM and ROM, and the device runs Android 2.3 Gingerbread.
The smartphone also has a 5MP rear camera, a VGA resolution front camera, WiFi, Bluetooth, and GPS. The screen of that smartphone is a 2.6-inch unit and it has a QWERTY keyboard on the front as well. One of the more interesting features is the Facebook button for sharing content. A rumor was floating around that the ChaCha would get a processor speed bump ahead of the official launch. That rumor has now been confirmed.
The ChaCha specs page on the HTC official website now lists the processor speed at 800MHz. That is 200MHz faster than it was the first time we heard of the device. That 200Mhz will make the processor still rather modest by high-end standards, but the speed bump will be welcome by those that are looking to buy the ChaCha.
[via Android Community]