HTC Announces London User Event For September 1 Via Facebook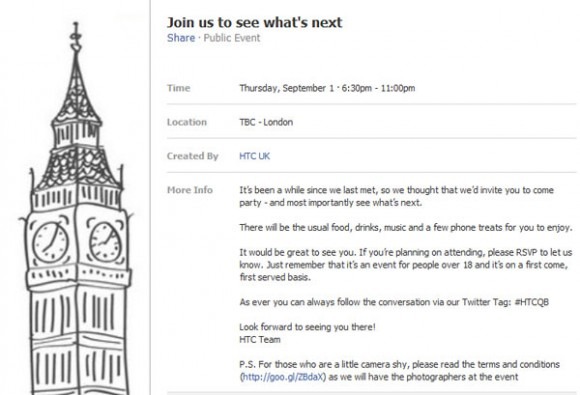 It's always exciting when you hear that a manufacturer of gadgets and smartphones is having a user event. A special even is generally held when the company has something new they want to show off and get opinions on. Sometimes these events are only for the writer geeks, but other times they let everyone attend.
HTC has taken to its official Facebook page in the UK to announce its next user event, and the event is very close. It will be held on September 1 from 6:30pm to 11pm. The user event is open to anyone that wants to come as long as space holds out. If you are in London and want to attend, you need to RSVP. Considering there will probably be new hardware shown off and the fact that there are free drinks this will fill up fast.
Hop over to Facebook and RSVP if you want to go. There is no indication of how large the venue for the event is, so the number of HTC fans that can attend is unknown. The event is only open to geeks 18 and over. I am betting there will be new smartphones on hand. Perhaps we will hear some more details before the event on the first.
[via Android Community]