HP TouchPad Go 7-inch WebOS tablet emerges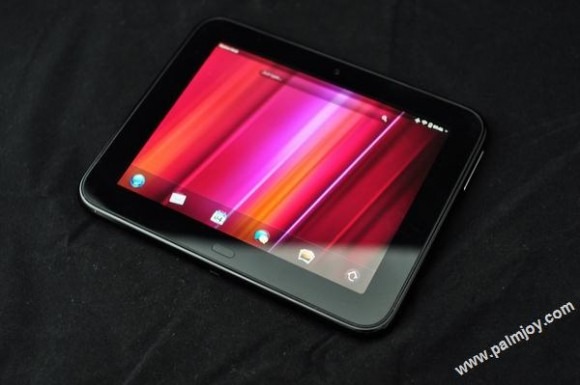 When HP first launched its 10-inch TouchPad webOS tablet, it was planning a follow-up with a smaller 7-inch model called the TouchPad Go. Unfortunately, with HP's abrupt decision to scrap the entire webOS ecosystem back in August, it's unlikely that we'll be seeing the TouchPad Go hitting the market. But we do get a glimpse at what could have been with several photos of the device surfacing today.
The photos come from Chinese site Palm Joy, revealing a device with the same 4:3 aspect ratio display as its 10-inch brother but it slightly thinner and also has its dedicated home screen button located on the long-side. It's said to be 3G-capable and features a 1024 x 768 resolution screen, a 1.5GHz Snapdragon processor, 32GB of Sandisk internal storage, a 1.3-megapixel front-facing camera and a 5-megapixel rear-facing camera with LED flash. It also has GPS, Bluetooth, and NFC.
HP's suppliers are believed to be stuck with excess TouchPad components following the company's decision to cancel the product line. Reports suggest that the suppliers could have as much as 100,000 units of the 7-inch TouchPad Go.