HP Spectre XT TouchSmart Notebook Review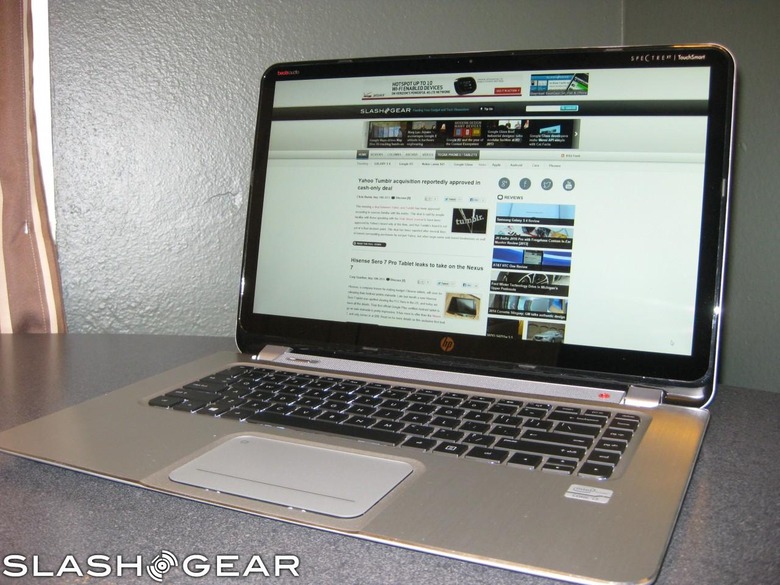 We have recently spent some time working (and playing) with the HP Spectre XT TouchSmart notebook computer. Specifically, we have been using the 15-4010nr Ultrabook model. This is a Windows 8 machine and it happens to be sporting a 15.6-inch Full HD IPS display and as implied by the TouchSmart in the name — this one is a touchscreen notebook. The notebook looks good, feels solid and has specs to match. Of course, on the flip side of that, the HP Spectre XT TouchSmart isn't the lowest priced notebook on the market. The pricing starts at $1,399.99 and while we cannot say whether this notebook will be needed by all, we can share some opinions that will help you answer that question for yourself. With that, read on for our full HP Spectre XT TouchSmart 15-4010nr Ultrabook review.
Hardware
Before we get into the specs of the notebook, lets first talk bout the notebook itself. The TouchSmart looks really nice, albeit a bit similar to the HP Envy Spectre XT, but that is not necessarily a bad thing. HP has the TouchSmart decked out in an aluminum and brushed silver finish. The lid of the notebook has a shiny silver HP logo and there is also the "Hewlett Packard' branding on the side. While the outside is pretty muted in terms of brands and logos, the inside has a little bit more going on. That is not to say HP went overboard, but there are two Beats Audio logos and two HP logos on the inside.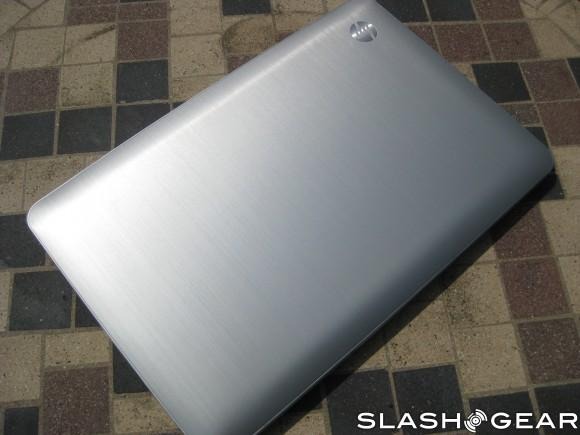 Otherwise, the notebook has what you want and need and it has all the items in places that seem to make sense. You have the standards such as the keyboard and trackpad, however the speakers, power button, air vents and all ports are nicely placed. And in the case of the ports, they are nicely laid out for easy access. Take for example, we found it a plus to have USB ports on both sides of the notebook.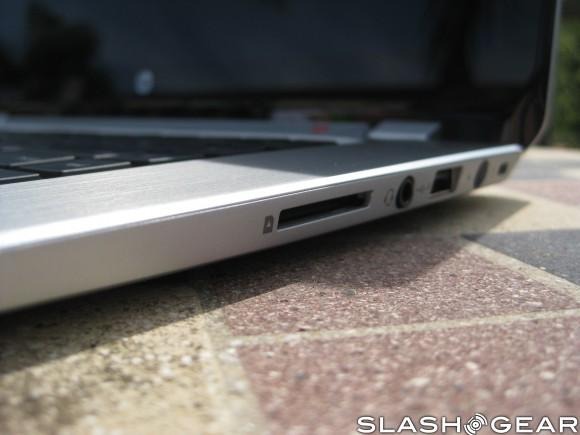 The keyboard itself was nicely spaced and to be honest, rather comfortable to type on. The keyboard is also backlit. The same can be said about the trackpad (which happens to be glass) as it just worked nicely. The trackpad performed well for everything from scrolling to Windows 8 gestures and it even has an integrated left and right click option. Of course, while the trackpad can be used for gestures and scrolling — this particular notebook does ship with a touchscreen display.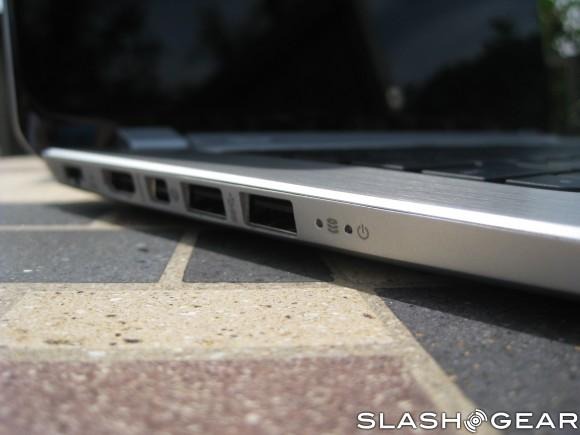 In this case you will be getting a 15.6-inch Full HD IPS display with a resolution of 1920 x 1080. Touching (pun intended) a bit on the display, while we are not fully convinced of the need for a touchscreen display on a notebook, it did manage to get quite a bit of use during our testing.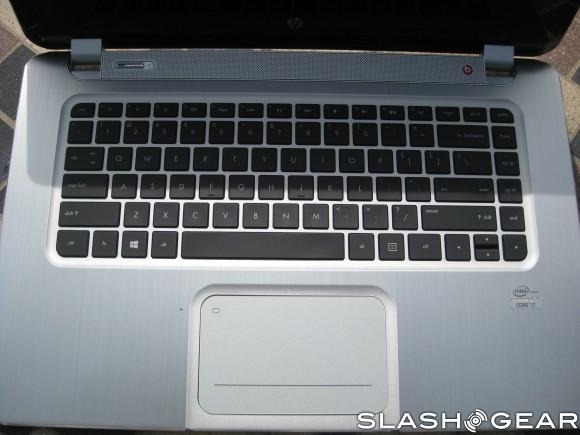 In fact, after using the HP Spectre TouchSmart for a while, we found ourselves reaching up to touch other notebook displays. Basically, this notebook proved comfortable and powerful enough for our everyday needs. In fact, the power was probably a bit overkill for our use case which consists mostly of web browsing, documents and some light image and video editing.
Looking at the notebook you will see the webcam sitting centered above the display. Specifically, the webcam is an HP TrueVision HD webcam with an integrated dual array microphone. Shifting to the sides of the notebook and you will find Ethernet, full-sized HDMI, Thunderbolt and pair of USB 3.0 ports on the left side with a full-sized SD card slot, 3.5mm headphone jack, one USB 2.0 port, charging connector and a Kensington lock slot on the right hand side.
Software
Shifting over to the software and we start with a 64-bit edition of Windows 8. That of course is to say that you will see the now familiar array of tiles. In this respect there isn't much in terms of surprise, the notebook has the usual array of shortcuts such as Games, Music, Video and Camera as well as Internet Explorer, Mail, Messaging, Calendar, SkyDrive and the Store. Plus, you will find some third party goodies including Netflix, Kindle, eBay and a few others.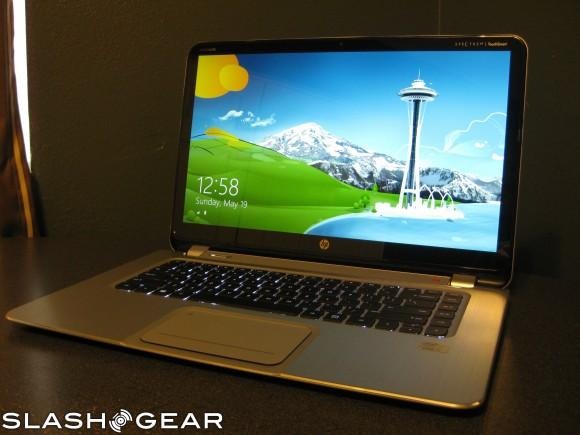 Perhaps the nicer part here is the additional software that has been installed. HP ships the Spectre XT TouchSmart with the full versions of Adobe Photoshop Elements and Premier Elements. Users will also be able to find help in the form of the HP Support Assistant app, which is a default tile.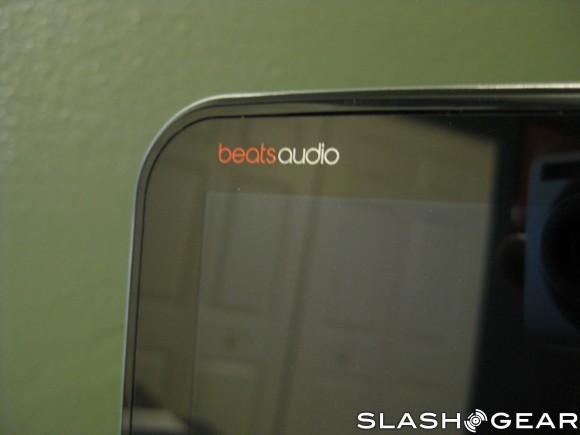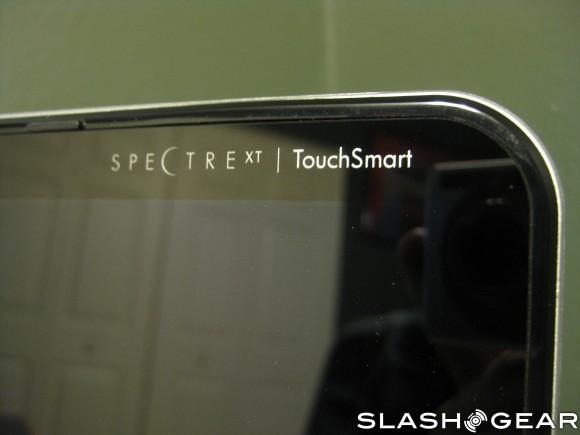 Otherwise, there is a trial version of Microsoft Office. Norton Internet Security is also included, and free for the first two years. Basically, there is Windows 8 with the expected goodies as well as a few extra perks for those looking to do some image editing or movie creating.
Performance
In terms of the performance — the keyboard feel solid, the trackpad was smooth and the display is bright and crisp. There was also Beats Audio along with those previously mentioned four speakers. As far as the sound quality, while the sound certainly was not what you are going to get from a full set of desktop speakers, we would describe it as being above what we would consider good for a laptop.
[sgbenchmark id=208 show=system]
Along with, the Spectre XT TouchSmart ran rather nice to use day to day. Our unit was equipped with a 1.9GHz Intel Core i7-3517U processor, 8GB of RAM, a 500GB (5400RPM) hard drive and Intel HD Graphics 4000. Looking at those specs and we probably would have been more surprised had the notebook not run smoothly. Our usage included everything from streaming a movie from Netflix and some television with Hulu Plus, to watching a movie stored locally, to some music and audiobooks and of course, web browsing. Plenty of web browsing.
There was also a little bit of light video editing and plenty of image editing. Battery life on the other hand felt lacking. We were able to get a few solid hours, but it seems to be short as compared to some of the other currently available notebooks.
[sgbenchmark id=208 show=score]
Wrap-Up
Aside from the HP Spectre XT TouchSmart's battery life, the overall experience was rather pleasant and comfortable. Not only did the notebook perform well, but it did so looking really nice — both in terms of the exterior casing and the quality of the display. While we wouldn't hesitate to offer a recommendation, we could see the price being an issue for some. That is not to say the Spectre XT TouchSmart isn't worth what HP is asking, but just that there are plenty of less expensive options to choose from.