HP Shows Off The Connected "Metal Watch" For The First Time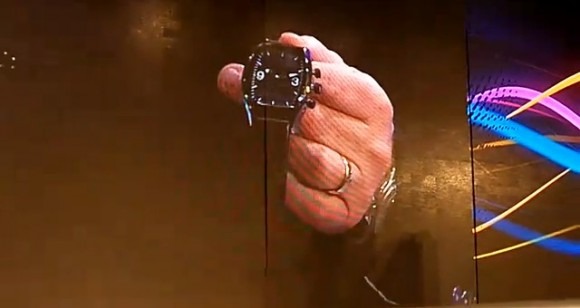 Companies are always striving to create an ecosystem for users where all their devices are connected and information can be shared easily with each one. HP has taken this idea in a strange direction by developing an "integration point" device in the form of a watch, dubbed the "Metal Watch." The concept was first hinted at last year when some mysterious pictures of HP CTO Phil McKinney holding a blacked-out tablet, smartphone, and watch surfaced along with a tweet that the gadgets would be shown at the upcoming SXSW 2011.
Now fast forward to this week, and McKinney is showing off the concept watch at HP's Future of Innovation event in Shanghai. HP combined forces with Fossil to make the "Metal Watch", a device that will connect all your other devices together. Actual details on how the watch works or even what it does weren't given out, but from video and pictures, it looks very much like a regular timepiece. McKinney said that the watch "runs a full software" and that it "acts as an integration point for a family of devices that you carry."
Sony Ericsson has its LiveView that can be worn like a watch, but it has a touchscreen that you can interact with. The "Metal Watch" doesn't seem to have anything outside the regular knobs on the side of the face. HP is thinking about devices that you don't just carry around, but that you actually wear such as the "Metal Watch." It will be interesting to see where they end up with this development and maybe we'll catch a glimpse of it in action at SXSW.
[via PocketNow]