HP Pavilion dv3500t adds 13-inch offering to line up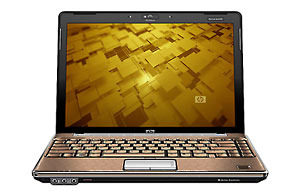 Having the right-sized laptop is important to many people. After all, if you plan on using it in place of a desktop, it can be larger, but if you intend to carry it everywhere, a smaller screen would suffice. In an effort to provide the consumer with more options, HP is now adding a 13-inch model to their Pavilion line up.
The dv3500t is the latest addition to the Pavilion group, which features a 13.3-inch display with 1280x800 resolution. You can upgrade this to an LED-backlit display for $100 more. Other specs include a choice of four different Intel Core 2 Duo processors spanning the gamut up to the T9400, a 512MB Nvidia GeForce 9300M GS graphics card, 8GB RAM and a 400GB hard drive.
The Pavilion dv3500t will only be available in a bronze finish and has an HDMI port, eSATA port, a webcam, fingerprint reader, a four-cell battery and a remote control. You can upgrade the battery to six-cell, however, for an extra $29. The standard version of this model costs $999.
[via Crave at CNET]