HP MediaSmart Home Server gets new software update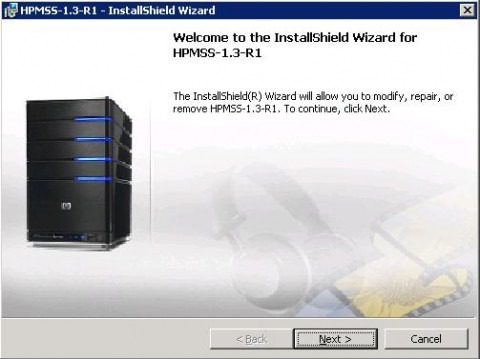 We got our share of HP second-gen MediaSmart Home Server less than a month ago. In our test, the impressing media tools were straightforward, offered a cleverly designed software package that allowed a simple yet effective digital media backup, remote access and files sharing solutions for regular Joes. The features didn't stop there, HP has recently updated its MediaSmart Home server, released a new HPMSS-1.3-R1 system software to further improve performance, add new feature and correct mirror errors.
The new HPMSS-1.3-R1 update, version 1.3.8.25155, released just yesterday and is available to download from the unit itself, or here. Enthusiasts have reported successful updates, and posted its new features with meta data pulling from .pckg file. Some experienced difficulties but was able to install the new software with a simple reboot.
"The MediaSmart Server update will improve image processing performance in HP Photo Webshare, correct error messages displayed using SSL and TZO certificates, and remove unnecessary temperature sensor displays."
[via engadget]