HP leaks tipped 3 new Android tablets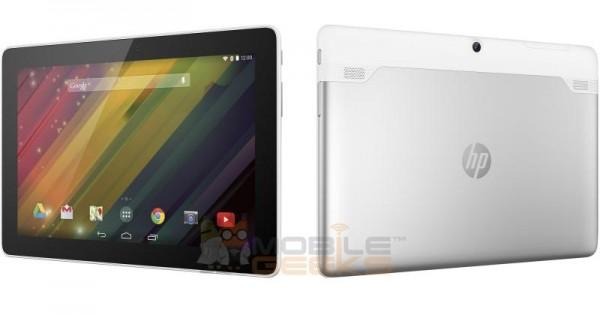 HP isn't exactly the go-to-guy when it comes to Android tablets, but that hasn't fazed it from putting out innumerable mobile devices, some of which have somewhat similar and therefore confusing names. The PC maker is now believed to actually have three, yes three, tablets in the making, bearing a mixed array of hardware specs and, of course, names that vary only ever so slightly from one another and other older products.
The HP Slate has been equated mostly with HP's budget line and this so-called Slate 10 Plus is definitely no different. And to cut costs even more, apparently HP has gone a different route and has almost wholesale taken a Huawei MediaPad 10 Link and slapped on its own branding, practically what a lot of smaller brands do with white box tablets. Except this isn't exactly an unknown brand. In any case, this tablet would have the same parade of specs on Huawei's product page, meaning a 10.1-inch 1280x800 screen, a Huawei K3V2 CPU, possibly a Hisilicon V9R1, running at 1.5 GHz on each of the four cores , 1 GB of RAM, 16 GB of storage, a 3 megapixel rear camera, and a VGA front shooter. The HP Slate 10 Plus is leaked to have a 320€ price tag, though it might translate to only $319 in the US.
Unlike the previous tablet, the HP 10 Plus, note the absence of "Slate", is a beefier offering that could be potentially interesting. It has the same 10.1-inch screen size, but the resolution is a rather noteworthy 1900x1200 this time around. The CPU is an unnamed quad-core ARMv7 processor. While RAM has been doubled to 2 GB, storage, however, remains at 16 GB. The rear camera is now bordering on decent at 5 megapixels, while the front camera has been upgraded to 2 megapixels. Just to be clear, this is not a rebranded Huawei tablet and is a true HP product, aluminum housing and all. Strangely, the rumored price tag for this is actually lower than the Slate 10 Plus, marked at 240€ or $290.
Last, and probably the least, is the HP Slate 8 Plus. Just last April, the company outed the HP Slate 8 Pro, so this isn't exactly the first "Slate 8" tablet. Unfortunately, compared to that older tablet, this Slate 8 Plus is actually a minus. And yes, like the Slate 10 Plus, this has Huawei written all over it, figuratively only of course. It resembles the Huawei MediaPad M1 quite closely, except with an 8-inch 1280x800 screen. It also runs on a quad-core Hisilicon V9R1, this time marked at 1.6 GHz. RAM and data storage are capped at 1 GB and 16 GB, respectively. Again, price is a bit strange here, as it is believed to launch with a 300€ tag.
All three HP tablets will at least be running Android 4.4.2 and, it is believed, might actually be quite vanilla, at least compared to heavily modified OEM versions like Samsung or even LG. The exact date of the revelation of these tablets is still unknown, though according to the leaks, the moment of truth shouldn't be more than a few weeks away.