HP goes Thunderbolt 3 crazy with new laptops, displays and dock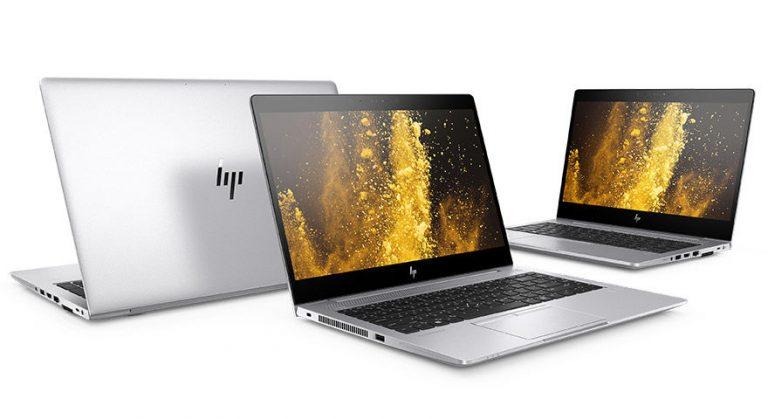 Hot on the heels of revealing new professional-grade VR hardware, HP is back today with a new round of announcements. Today the focus is again on professionals, with HP revealing a new line of displays and notebooks for the modern workforce. Essentially, this means that the hardware HP is revealing today is targeted at mainstream users, so if you're in the market for a new workstation, these might be worth a look.
Starting right off with HP's new notebooks, we see the company making some improvements to its EliteBook 800 series. This is HP's best-selling commercial notebook line, so it makes sense to see it getting some upgrades. There are three new EliteBooks in all: The EliteBook 830 G5, 840 G5, and 850 G5. Notable improvements these bring to the 800 series include 8th-gen Intel Core vPro CPUs, HP fast charge, and a battery that is quoted for up to 14 hours (though, obviously, your mileage will vary).
Beyond those new features, the EliteBook 840 G5 and 850 G5 will also offer the option of discrete graphics in the form of the AMD RX540. If you find yourself regularly doing graphics-intensive projects, you might want to opt for one of those over the EliteBook 830 G5. HP has also overhauled the design of the EliteBook 800 series with these releases, granting them the anodized aluminum covers found on the EliteBook 1000 series.
When we shift over to the new HP ZBook 14u and 15u, we see a greater focus on security. Both of these machines have been outfitted with HP Sure View privacy screens for additional security. While that might end up being a main draw for some consumers, other notable features about the ZBook 14U G5 are its 4K touch-enabled display and its 17.9mm thickness. Meanwhile, the ZBook 15u G5 is outfitted with your choice of an 8th-gen Core i5 or i7, along with AMD Radeon Pro 3D Graphics.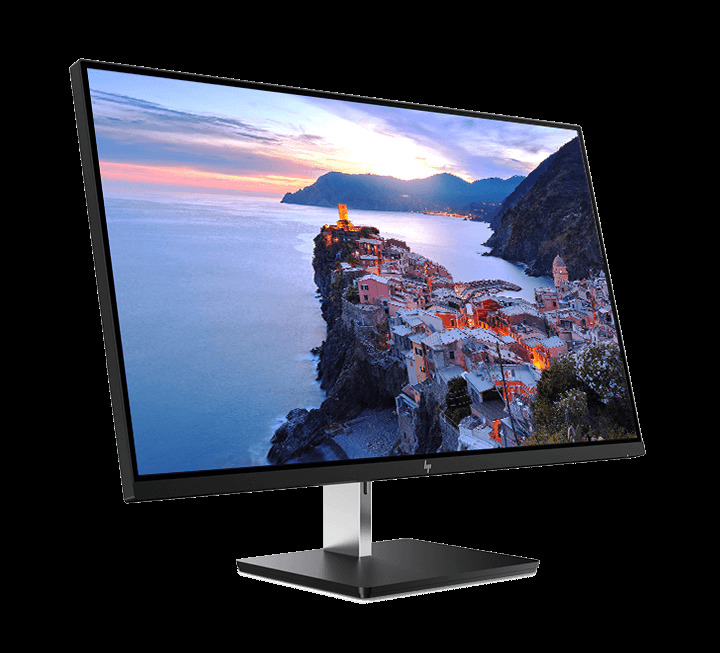 Of course, that's not to say that security isn't a focus across this entire line up of new notebooks. While the ZBooks have their privacy screens, all of the notebooks HP announced today make use of technologies like HP Sure View, Windows Hello, and HP Multi-Factor Authenticate. We also see HP's embedded Endpoint Security Controller get some time in the spotlight here, boasting features like Sure Start Gen 4, Sure Run, and Sure Recover, making these good options for corporations looking to offer business notebooks to their employees.
HP didn't stop at notebooks today, though. We also learned about four new 4K displays inbound from the company: the HP Z27, Z32, Z43, and EliteDisplay S270n. The Z-series monitors all support 10-bit color, while the Z43 is the largest 4K display HP has ever offered. The EliteDisplay S270n is capable of standing on its own, though, thanks to the fact that pull video and send 60W of power back to the PC with a single USB-C connection.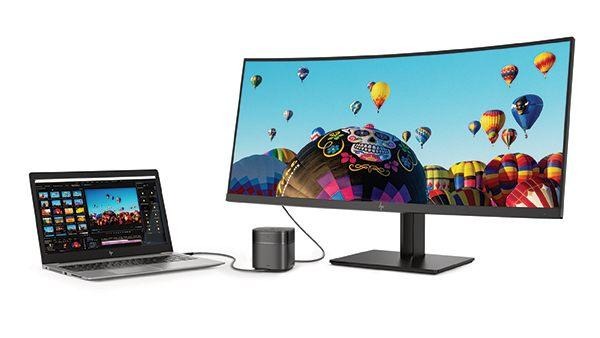 Finally, we come to the HP Thunderbolt Dock G2, which was clearly meant to be used with these new 4K displays. Compatible with HP and non-HP Thunderbolt and USB-C devices alike, the dock can support two 4K displays at once and even includes an optional audio conferencing module.
HP's new range of notebooks will be out this month, with the new EliteBook 800 models starting at $1,029 and the ZBooks starting at $1,099. Those 4K displays, on the other hand, are all available now, with the Z-series starting a $559 and the EliteDisplay S270n clocking in at $549. We'll see that Elite Thunderbolt Dock launch in May, though at the time of announcement, HP hadn't nailed down pricing yet.