HP Envy 8 Note might an interesting Windows 10 mini-tablet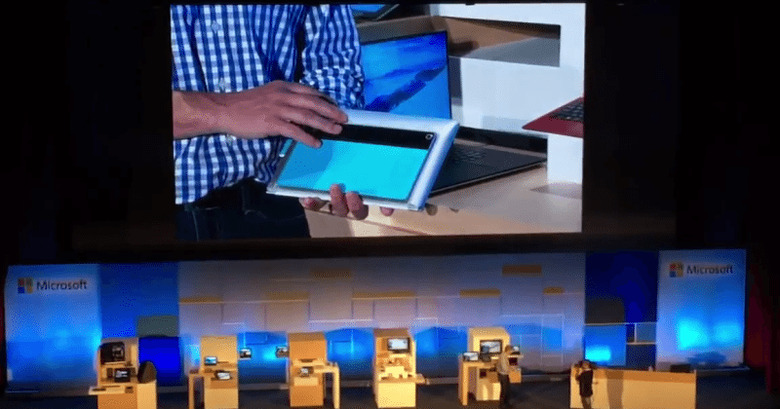 HP has a new tablet coming but while it will run Windows 10 and have a stylus, fortunately or unfortunately, it will not be a Microsoft Surface clone. Instead, this so-called Envy 8 Note 2-in-1 tablet will come in a more handy 8-inch size that is seemingly optimized for note-taking. It will come with a folio cover for that very purpose, but will also ship with a keyboard and a stylus for good measure. The tablet also boasts of LTE connectivity, a not so common trait among new Windows 10 devices.
Details about the HP Envy 8 Note are being sewn together from various corners of the Web. The latest and largest leak dump comes from a page from the HP Switzerland website which has since been taken down. But not before Google has had the chance to cache it and people note down, no pun intended, the details. According to that site, the 8-inch tablet, whose pixel resolution remains unknown, will run on an Intel Atom x5-Z8300, one of the chip makers mid-range chips for mobile. It will have 64 GB of internal storage, a 5 megapixel rear camera, and, something uncommon, a microSIM card slot for LTE connectivity.
The web page also clearly describes the Envy 8 Note as coming with a stylus and a "full-sized keyboard". Strangely, the keyboard's dimensions are far larger than the tablet itself. In fact, the page also notes that the keyboard folio that ships with the tablet has a designated area where the tablet can slip into. How does that work?
Apparently, Microsoft itself gave a sneak preview of this design at Computex in June, where it showcased new and upcoming Windows 10 devices. The tablet apparently slides into a slot outside of the keyboard folio, behind the keyboard itself. The folio itself protect the keyboard and not the tablet. See the video below, with what could be the HP Envy 8 Note starting at the 7:45 mark.
This is definitely a peculiar design that could be a bit awkward in some places. We'll have to wait for the real deal to see how it will all work out. That said, there has been no leak on when that will happen, though the HP website also let slip that the tablet could be priced at around 699 CHF or $720.
VIA: Neowin