HP Elite X3 to have gold version, optional passive stylus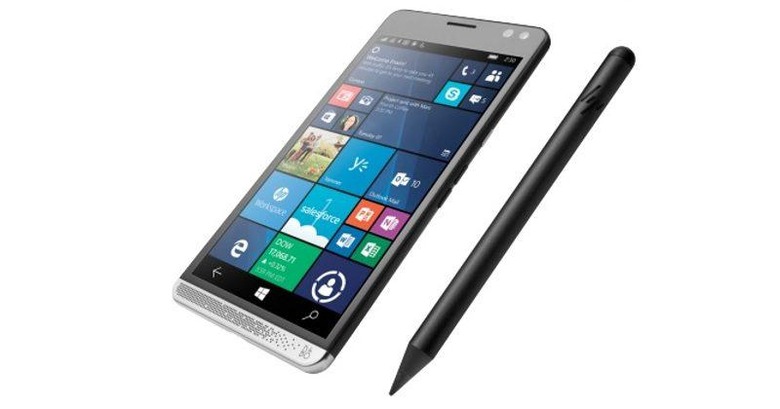 In the absence of a still much desired Surface Phone this year, the HP Elite X3 is set to become the most interesting Windows 10 Mobile smartphone for 2016. And it may have just gotten slightly more interesting, and maybe premium looking, with the revelation of a gold color option for some markets as well as an optional stylus accessory. It's not all good news, however, as that stylus is, in fact, a passive one. Plus, there are some whispers that the business class smartphone might hit a few snags when it comes to supporting Verizon's LTE network.
The HP Elite X3 is poised to be the highest end Windows 10 Mobile device to date, bearing the latest Qualcomm Snapdragon 820 running beneath a large QHD screen. But in addition to that, it is also probably the best looking on there is, with an aluminum unibody in contrast to the Lumia 950 XL's still plastic frame. The models we've seen so far bear HP's usual somber silver sheen. Now it seems HP is planning to add a bit of bling to its repertoire with a gold version. The catch? It won't be available in all markets where the smartphone will be sold.
What might be available everywhere is the optional Passive Stylus. The word "passive" here refers to the usual rubber stub used in the early era of touch screen smartphones. That said, HP promises "accurate, smooth handwriting" thanks to the stylus' 2 mm tip, admittedly smaller than most of its kind. Still, it is unlikely to have the same pressure sensitive as the likes of Samsung's Wacom-based S Pen flaunts.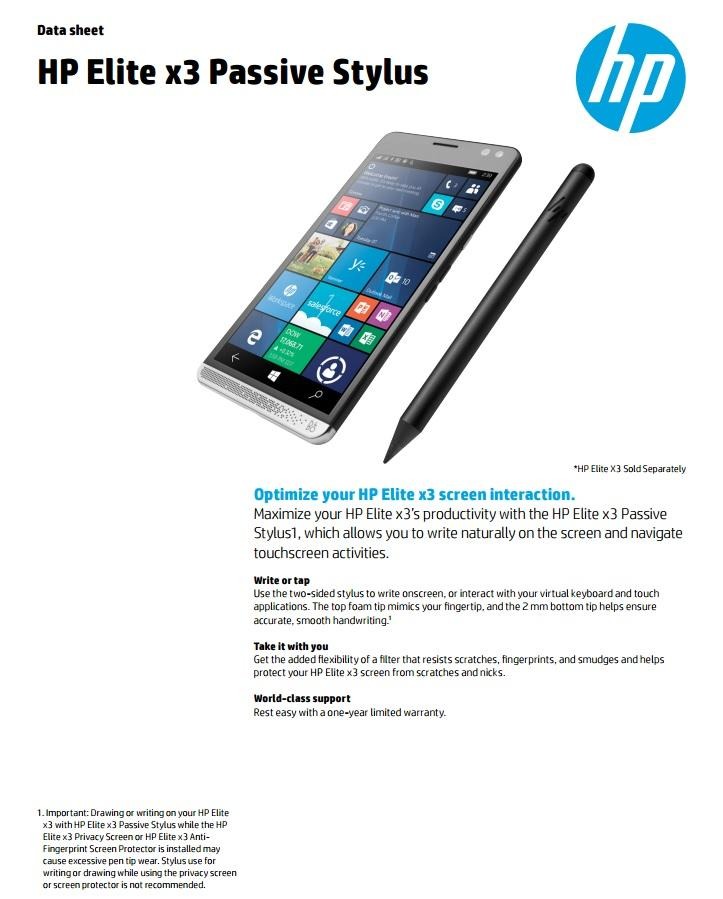 The Elite X3 is touted to be an enterprise level Windows 10 smartphone, but it might have some problems reaching that goal, at least in the US. Apparently, the device won't support Verizon's full LTE band, specifically band 13, out of the box. That isn't the end of the world yet for interested Verizon subscribers. It only means that the Elite X3 will need to undergo Verizon's certification process first, though that could end up in either a win or a fail for the smartphone. However, if HP is really serious in putting the Elite X3 on the enterprise map, it should make sure the story gets a happy ending.
VIA: Windows Blog Italia