HP Elite X3 leaked, revealing Windows 10 premium phablet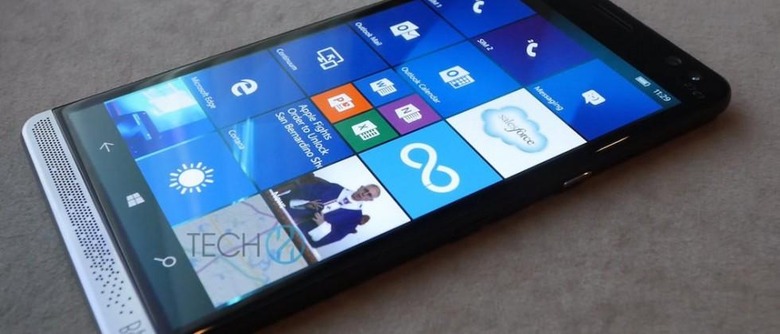 With Mobile World Congress (MWC) officially kicking-off next week, we're starting to see more and more details on upcoming devices slip through the cracks. One such example is the HP Elite X3, a phone that's shaping up to be a flagship Windows 10 phablet. Tech2 managed to get their hands on some clear photos, as well as the device's spec list, and things are looking pretty impressive so far.
First up, the Elite X3 will feature a 5.96-inch QuadHD display, and HP is powering the phone with a Snapdragon 820 quad-core processor from Qualcomm. This will be paired with 4GB of RAM and 32GB of internal storage, with support for microSD to expand that up to an incredible 200GB.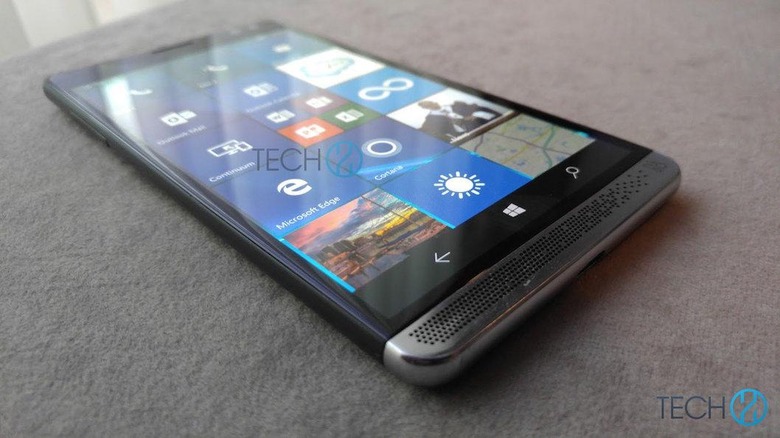 The Elite X3 is also said to come with an iris scanner and fingerprint sensor, allowing it to take advantage of Microsoft's Windows Hello feature for security and device unlocking. As for cameras, HP seems to be going with 16 megapixels on the back, and a 8MP shooter on the front.
Despite all this, the Elite X3 remains slim, measuring only 7.8mm thick. Other specs include IP67 dust and water resistance, a docking connector on the back, and a USB 3.0 Type-C connector for charging and making use of Windows 10's Continuum feature, which allows the phone to be connected to a desktop monitor and function like a full PC.
There's no word on release date details yet, although HP will surely comment on that when it formally unveils the Elite X3 at MWC next week. Stay tuned for more details on what could be one of the best Window 10 mobile devices so far.
SOURCE Tech2