HP Chromebook 11 G6, 14 G5 head to CES 2018 with better specs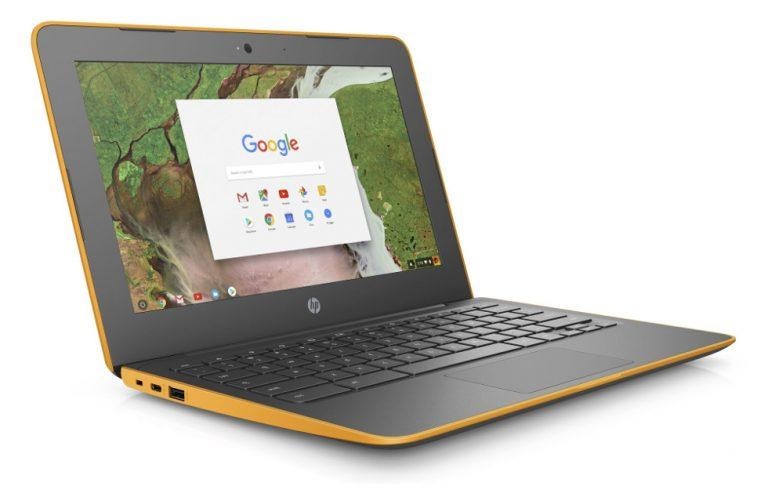 CES is the perfect time to show off new wares, setting the tone for the rest of the year. While many of the computing devices that have been preannounced so far focus on the high-end, there's definitely still plenty of room for those with more constrained resources or requirements. Chromebooks seem to be becoming a thing again, and HP isn't one to miss the train. At CES 2018, it will be showing off the latest gen Chromebook 11 and Chromebook 14 targeted at schools and businesses.
Make no mistake, these are pretty much your modern equivalent of the short-lived netbook category. That is, somewhat low-end computing devices meant for the most basic of use cases. Being Chromebooks, that practically means web browsing, document editing, and maybe some music and video. Not that you'd be doing a lot of those with these specs.
Still, the Chromebook 11 G6 and 14 G5 did see an update, both inside and out. They now sport the latest, that is seventh gen, Intel Celeron processors, N3350 or N3450, the latter able to support up to 8 GB of RAM. Both models retain the same HD resolution but can be upgraded to touch screens but with still the same HD resolution. Built-in storage is capped at 64 GB, forcing users to rely on external storage or, as Google would want it, the cloud.
Externally, the Chromebooks sport a black finish to match the black keyboard. The 11 G6, however, as an option for an orange trim. The 11 G6 also has the biggest structural change, with the ports now located at the upper edges rather than near the palm rests. Both now also come with USB-C ports.
Availability details of the HP Chromebook 11 G6 and HP Chromebook 14 G5 are still up in the air, though there is word of a February launch. Chromebook fans will want to keep an eye on CES next week for more news on these rugged laptops and other Chrome OS devices that might drop by.
VIA: 9to5Google