HP announces two new Chromebooks in education push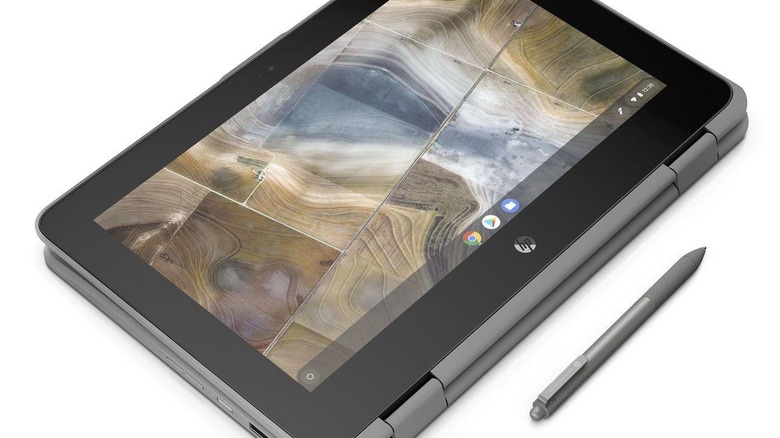 HP is bolstering its Education Edition Chromebook lineup today by announcing two new devices aimed primarily at the classroom. The Chromebook x360 11 G2 EE and the Chromebook 11 G7 EE will be joining the company's existing G-series in April, with a few details about both computers being revealed today.
As the (perhaps unnecessarily long) name of the Chromebook x360 11 G2 EE suggests, it comes outfitted with a 360-degree hinge and supports the four usage modes we typically see with 2-in-1 laptops: stand, tent, tablet, and notebook. The G2 will support the HP Wacom EMR pen and comes outfitted with dual cameras as well – something that may seem strange on a consumer notebook but could have its uses in an education setting.
Also useful for the classroom is the G2's rugged design, with its reinforced USB-C ports, rubber trim, and "minor-spill-resistant keyboard." The way HP describes the notebook's water resistance gives us pause, but it sounds like it won't be a total loss if does manage to get only slightly wet. As far as hardware specifications are concerned, HP only says that the G2 will ship with up to 8GB of RAM and 64GB of storage while using "the latest Intel processors."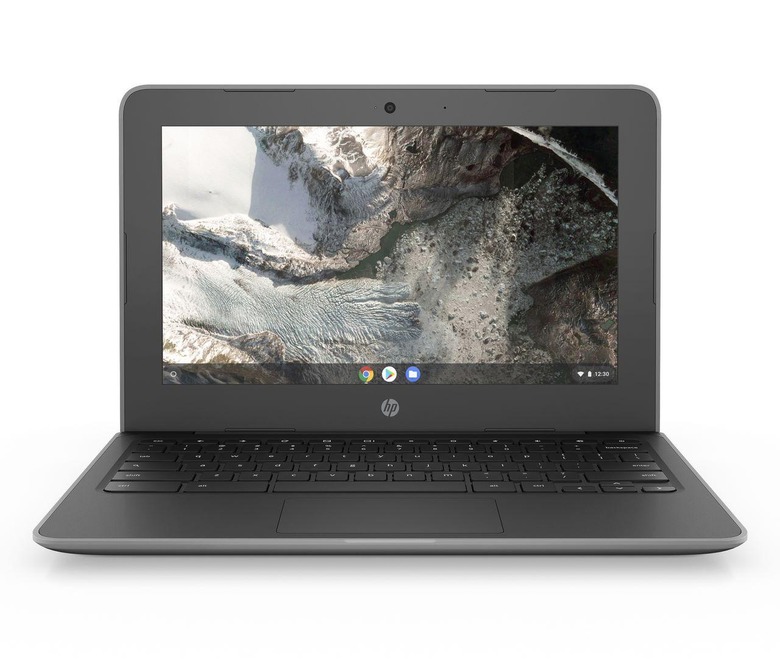 It describes the internals of the G7 in a similar way – in fact, it sounds like the spec sheets for the G7 and the G2 will be mostly the same. The main difference, as far as we can tell, is that the G7 uses a 180-degree hinge instead of the G2's 360-degree one. That allows the G7 to open up and lay flat on a surface, but not fold over into stand, tent, or tablet configurations.
Both of these Chromebooks will be launching in April, and that's when we expect to see the full specifications of both of them. Pricing will likely be revealed then as well, as that ever-important detail was missing for HP's announcement today. We'll keep an eye out for those details, so stay tuned for more.