HP 8 Android Tablet launched without fanfare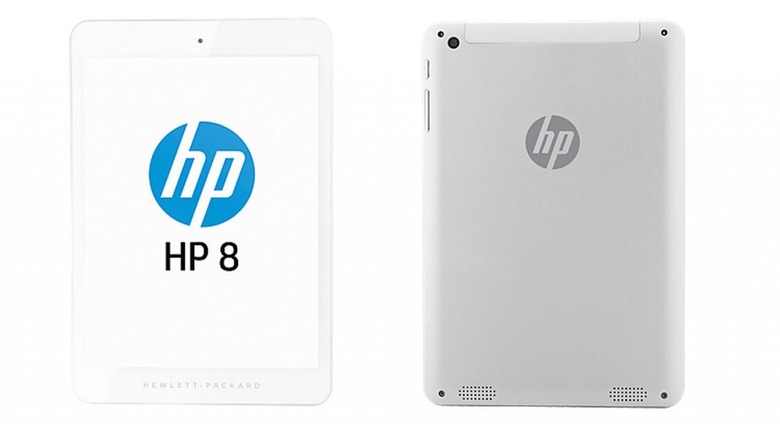 The recent MWC 2014 could have been the perfect setting for HP to announce their HP 8 Android tablet, but it looks like the company preferred a softer approach and quietly launched the $169.99, 7.85-inch tablet online. Powered by Android 4.2 Jelly Bean, the details on this device include expandable microSD storage, 1GB of RAM and 16GB internal storage.
The configurations for the moment seem decent, and in a way override the Slate 7 Plus. The only sore point in the comparison chart is that the 7-inch display on the Slate 7 Plus comes with a 1,280 x 800 resolution and this new tablet boasts of only 1,024 x 768 resolution and that too on a 7.85-inch IPS LCD screen. In lay terms that is 163 pixels per inch.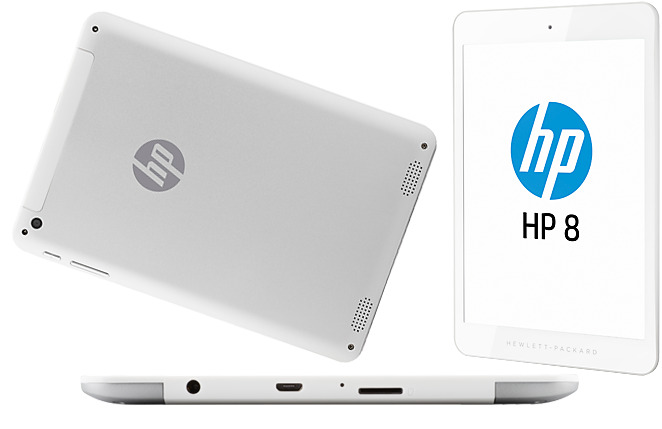 The stereo speakers integrated into the device are pretty standard and the 3,800mAh battery can keep the tablet alive for only seven hours at a stretch. It weighs only 0.69 pounds; If you decide to invest in this new tablet, then know that it comes with 25GB of free lifetime cloud storage.
Given the recent line of tablets hitting the market, the design-style of the HP 8 is a reflection of clean lines and minimalism. It may not be the iPad mini, but the white and silver combination looks soothing and is aesthetically inclined. This and perhaps the fact that it is modestly priced, can be the reason behind the low-key launch.