How-to: Use Google Photos cloud storage on your iPhone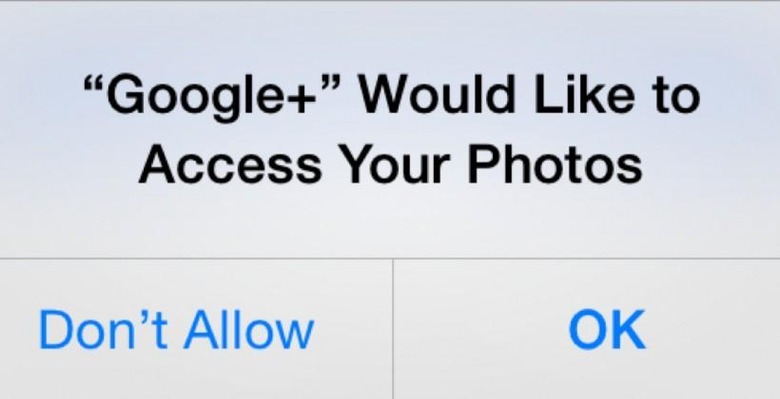 Though OS X Yosemite and iOS 8 aim to fix a few of the gallery annoyances with your iPhone, it doesn't look to be the fix many have been wanting. The iPhoto app isn't the best we've seen, either, leaving many wanting for something else. Google provides great automatic photo storage, but some may be wondering how to use it for iOS without an actual 'Photos' app. Not to worry — we'll show you.
The first thing you'll need is a Google account, which always come by way of Gmail. If you don't have Gmail, go ahead and sign up for it. Once that's done, head into the App Store and download the Google+ app for iOS. Using Google+ as a social entity isn't the aim here, so don't worry about whether or not you want to add it to your social rotation or not.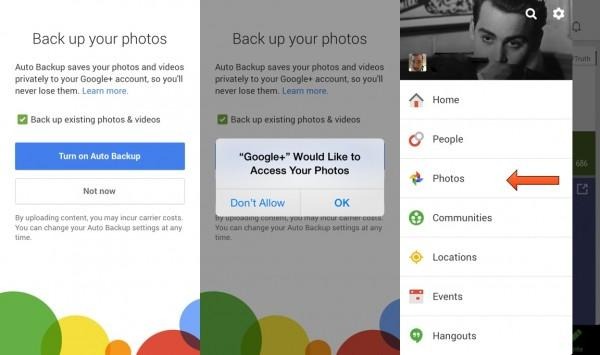 Once you've logged in to the Google+ app, select the three-bar menu on the top left and click "Photos". The app will ask for permission to access your photos, which you'll want to select to keep all your photos backed up automatically to the cloud. After that, Google takes care of the rest.
Your pics are now available on any mobile device you've got the Google+ app on, and can be accessed via any browser. All you need to do is visit the Google Search page, and log-in on the top right. The drop-down menu has an app for Photos, where all yours can be organized, downloaded, or shared.
If you don't want the auto backup feature, that's not a problem either. When you're in the Google+ app, select the same three-bar menu from earlier, but click the gear icon on the top right instead of "Photos". Select "Camera and Photos", then click "Auto Backup". There, you can choose how you want your photos uploaded. Keep in mind that all photos you upload are private, and can only be seen by you unless you share them.