How to stream the Macy's Thanksgiving Day Parade 2016 live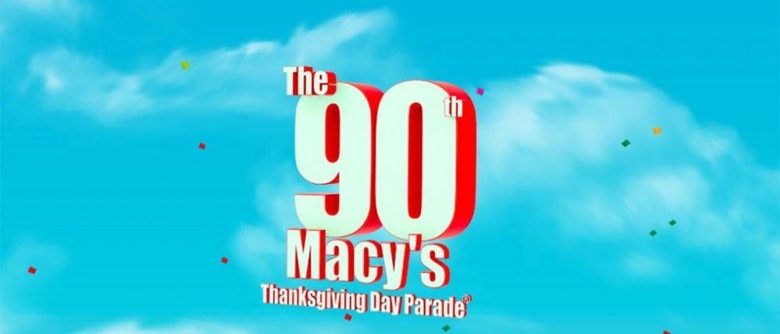 This upcoming Thanksgiving will usher in the 90th Macy's Thanksgiving Day Parade, a notable anniversary for the long-running event, and so it's not surprising that many people are interested in watching. In the past, watching the parade live (televised, that is) without cable or satellite was tricky. Thankfully, life has gotten a lot easier for cable-cutters and others without cable, and you'll have a new — and rare — option for livestreaming the parade this year.
As usual, the Macy's Thanksgiving Day Parade will be held on Thanksgiving day, with the location being New York City and the start time slated for 9AM local time. Assuming everything runs on schedule, the parade will conclude at noon. It'll be easy to watch the parade as it happens if you have cable or satellite; that requires no explanation.
How to watch the 2016 parade without cable is less readily apparent, but no less simple. Verizon will be livestreaming the Macy's parade on YouTube, something done as part of a partnership with NBCUniversal and Macy's, according to Variety. You can find Verizon's YouTube account here.
This is a big deal, marking the first time in several decades that viewers will be able to watch the parade through a source other than NBC. The partnership does set some limitations on the livestream — namely, Verizon can only use up to five cameras, however they'll be capturing 360-degree content. As well, Verizon will be able to provide pop-up factoids for viewers.
That makes this an especially unique broadcast, as those with VR headsets will be able to livestream the parade in 360-degrees, getting perspectives that won't be available to traditional television viewers. The Verizon broadcast will be hosted by Olivia Culpo and Marlon Wayans.
You'll be able to livestream the show starting at 9AM Eastern Time. Don't have a VR headset? Your best option for getting one before Thanksgiving is likely a Cardboard unit — you can make it yourself using these directions (PDF). You can also grab a Gear VR from your local electronics store (assuming they're in stock) if you have a newer Samsung Galaxy handset. There's also Google's Daydream View headset for Pixel owners, though that may be harder to get ahold of with only a day's notice.