How the world's tallest water slide was built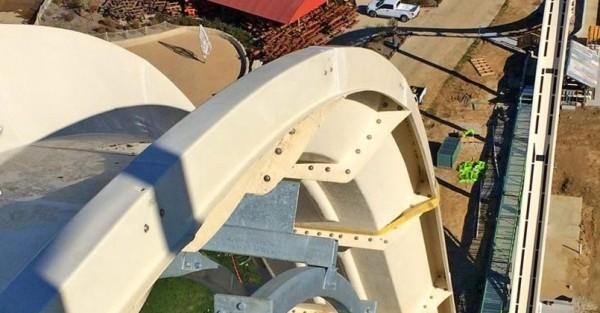 Kansas City is home to the world's tallest water slide, and we recently got a POV look at what it's like sailing down this massive structure. Details on what went into creating the Verruckt, as it's called, have been given to Smithsonian Magazine, revealing that the ride is as much roller coaster as it is water slide.
The Verruckt is the brainchild of Schlitterbahn Waterparks' owner Jeff Henry and his partner John Schooley, both of whom set out to make the world's tallest water slide. The project was a grand — and ultimately successful — one, resulting in a structure that towers 17 stories in the air, something that Guinness World Records verified.
The Verruckt has been called "evolutionary," with Schooley saying that it was destined to be "a crossover fusion design between water slides and roller coasters." Making the ride involved a "very large jump from existing technology," and started with deciding how tall and steep it would be.
Schooley went on to detail all the particulars of designing the slide, and the end result is a ride that gets participants up to 65MPH via a 60-degree slope, making them feel weightless, but not so much that safety is compromised. Hit up the link below for all the details.
SOURCE: Smithsonian Magazine