How Apple Card will replace your credit card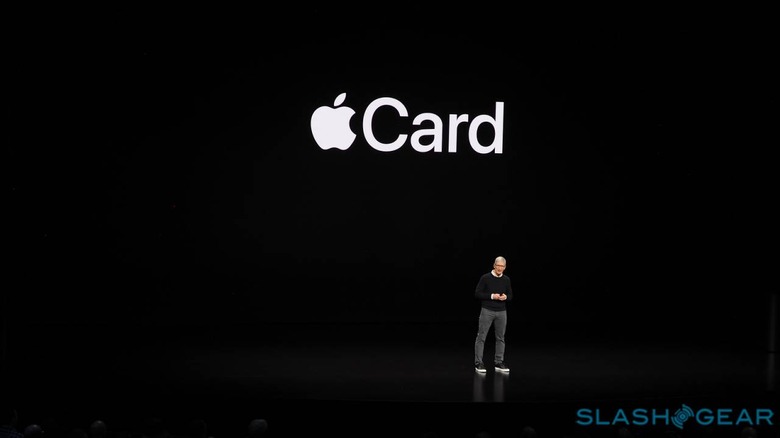 Back before today's Apple reveal event, an interesting rumor made the rounds, claiming that Apple was going to launch a credit card of its own. As it turns out, that rumor was correct, as Tim Cook just announced a new service called Apple Card. There's a lot to this announcement, so let's dive into all that Apple reveal today.
Apple Card
Apple announced that it's partnering with Goldamn Sachs – a relative newcomer to consumer banking services – to offer the Apple Card, with payment services handled by Mastercard. Most of the time, you won't be using a physical card to make your purchases (more on that in a moment), but rather everything is handled through the Apple Pay app and the Apple Wallet. Apple Pay vice president Jennifer Bailey announced today that when you sign up for Apple Card (which is done on your iPhone), it'll be available to use within a few minutes through Apple Pay.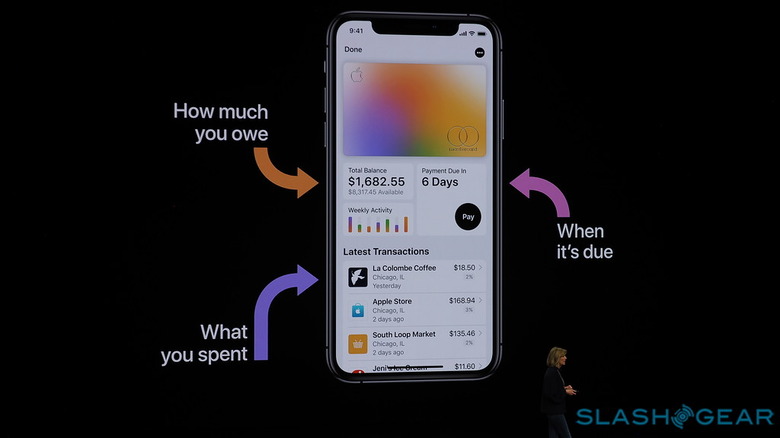 You'll be able to use the Apple Card anywhere Apple Pay is accepted worldwide, though Apple will also send you a physical card that you can use in places where Apple Pay isn't accepted. For the most part, however, you'll be interacting with the card and tracking your spending on your phone, through the Apple Wallet and Apple Pay apps.
Apple Wallet
Apple Wallet will offer a lot of functionality when it comes to tracking your spending using the card. Instead of the confusing entries on credit card statements that don't always do a good job of identifying the places you've swiped your card, Apple Wallet will use machine learning and Apple Maps to clearly identify the name of the store and its location in the real world for each of your transactions.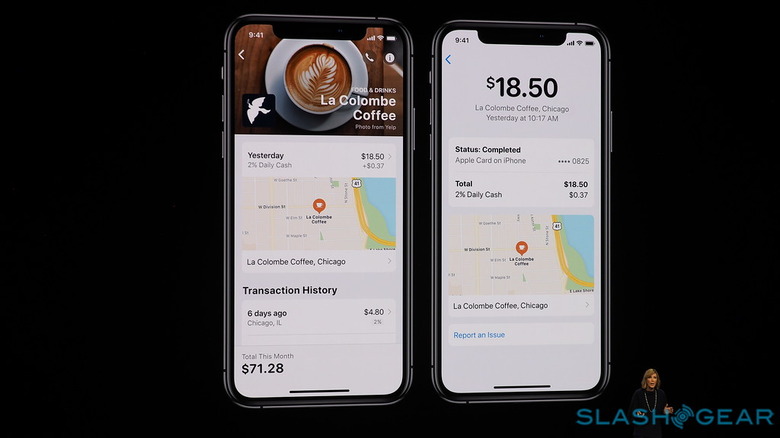 Apple Wallet will also show you your spending trends, splitting your spending up into a number of different categories such as "food and drink" and "shopping" so you can see at-a-glance what you're spending your money on. The idea is give you a more holistic snapshot of your spending habits so you can decide which areas might need addressing for better financial health. If you have a question or need to change something about your account, you'll be able to reach out to Apple Card support through iMessage as well.
Daily Cash
The Apple Card, like many other credit cards out there, will offer cash back rewards, but as with anything made by Apple, there's a little twist. You'll receive cash back on your purchases on a daily basis, not a monthly one, and it'll be cash you can actually use for other purposes and not just points that can only be applied to purchases with your card or to pay down your balance.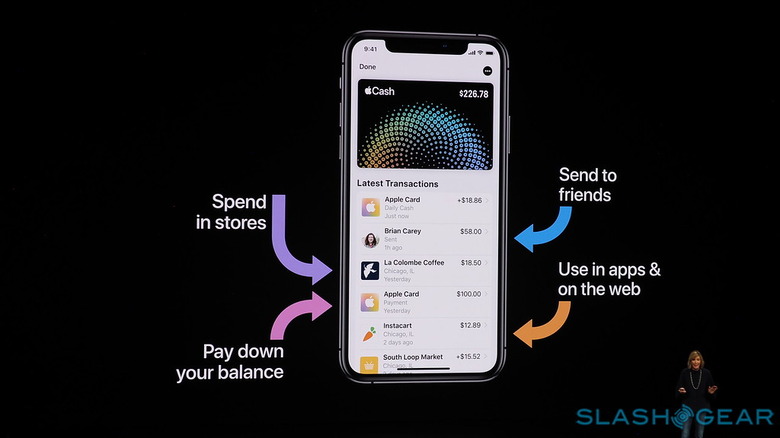 Apple is offering 2% cash back on all purchases made through Apple Pay, and when you buy products or services directly from Apple – like going into an Apple Store and buying an iPad or subscribing to Apple Music – you'll get 3% cash back. Anytime you swipe your physical card, you'll get 1% cash back, so it's obvious that Apple wants you to limit your physical card swipes when you can.
Apple Card fees and interest
Apple also revealed that the Apple Card won't have any of the fees we typically see associated with many other credit cards. There is no annual fee to use the use the Apple Card, and there aren't any late, international, or over limit fees either.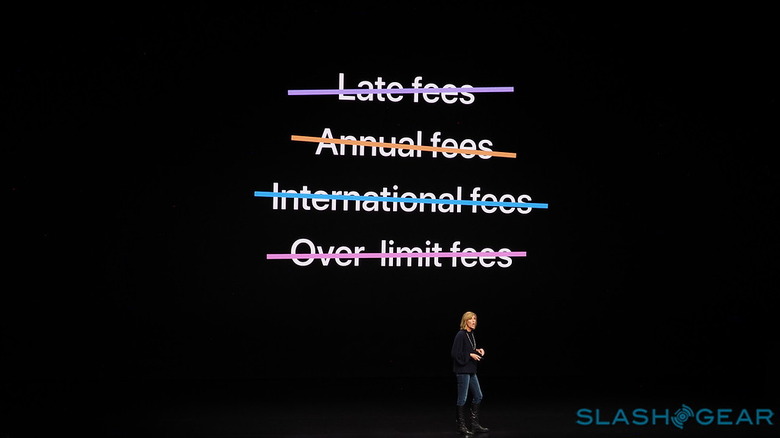 Though Apple hasn't revealed what the interest rate range for the Apple Card is, Bailey did say that Apple's goal is to "provide each customer with an interest rate that's among the lowest in the industry." Apple Wallet will also be outfitted with tools that let you see how much interest will be charged to your card depending on how much you pay each month, so you can get a better idea of how long it'll take you to pay down your balance based on what you can afford. You'll also be able to schedule weekly or bi-weekly payments to better curb interest charges, which is a nice touch.
Wrap-Up
So, there you have it: Apple is getting into the credit card business, complete with the security promised by Apple Pay. As with all other Apple Pay transactions, each Apple Card transaction will use a one-time dynamic security code to better protect your card number, and Bailey says that Apple won't know where you shopped, what you bought, or how much you spend. Goldman, for that matter, also won't sell or share your data with third-parties for advertising purposes, so you don't have to worry about your transaction history following you on the internet. Apple Card will be available this summer, so we'll keep an eye out more details between now and then.