Hoverboard recall expands after two more house fires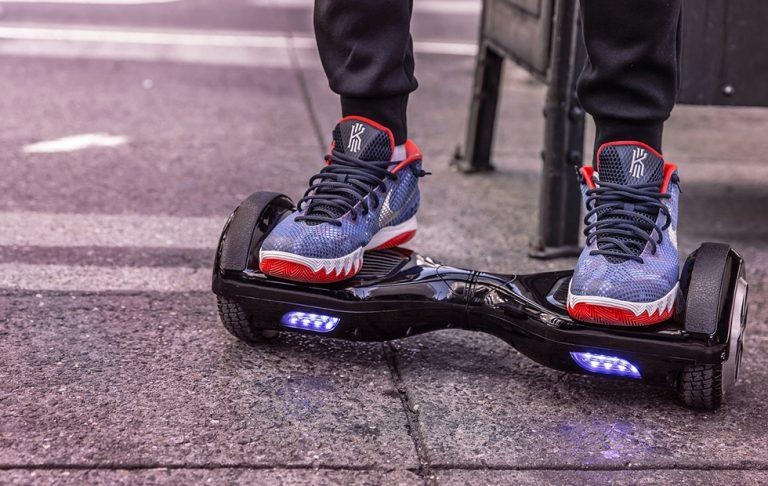 The US Consumer Product Safety Commission (CPSC) has announced a new round of recalls concerning various hoverboards, a move that follows two new house fires resulting from faulty boards. The issue of poorly made hoverboards catching on fire span back years now, but news on that front has been somewhat quiet. That changes with the CPSC's latest announcement.
The CPSC released a statement recently, saying that a second house fire has resulted from a hoverboard that caught on fire. The agency points toward the LayZ Board brand, saying that there's evidence that it was involved a fire in Pennsylvania that demolished a townhouse and damaged another four of them. The most recent incident happened on October 23.
Today we're issuing a LayZ Board hoverboard warning and 7 hoverboard recalls. 1/9

— US Consumer Product Safety Commission (@USCPSC) November 14, 2017
This isn't the agency's first warning about the LayZ Board brand of hoverboards, which are self-balancing scooters that the user stands on to roll around. The CPSC first issued a warning about the brand this past May, that warning itself following a house fire on March 10 in Pennsylvania. Tragically, two young girls died as a result of that fire.
The CPSC says this brand of boards were manufactured in China and that there are at least 3,000 of them located in the United States. The big cause of concern is the lithium-ion battery contained within it and the possibly faulty construction that allows that battery to overheat and catch on fire. For that reason, the CPSC says owners should stop charging the devices.
Anyone who has one of these boards is encouraged to take the hoverboard to a recycling center where the li-ion battery can be properly removed and disposed of. Continuing to charge and use one of these LayZ Board hoverboards puts the user and anyone nearby at risk due to the potential battery explosion and resulting fire.
In addition to warning about the LayZ Board hoverboards, the CPSC has also recalled the hoverboards from Tech Drift, Dollar Mania, Digital Products iLive, Simplified Wireless, Four Star Imports Go Wheels, Drone Nerds, and Smart Balance Wheel.
SOURCE: CPSC