Houzz app uses augmented reality to let users preview furniture in their home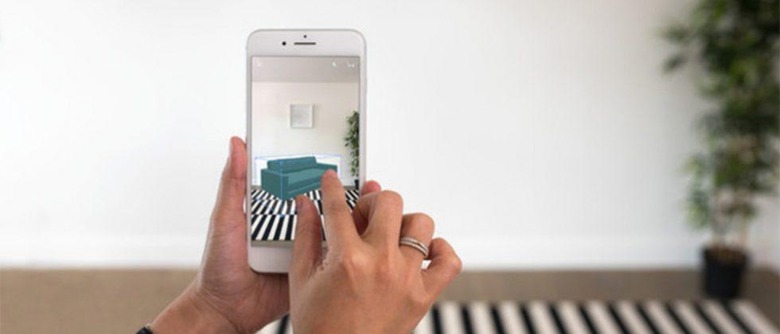 Shopping online has become increasingly popular, but only for certain things. Buying clothing and furniture online remains difficult for various reasons; when it comes for furniture, knowing how it'll look in your home is half the battle. Houzz has released a new app feature to address that, one that leverages augmented reality to let prospective buyers 'see' a particular item in their home in real time. This feature differs from the previously launched one that put 2D furniture in photos of users' homes.
This new feature puts digital models of furniture items into photos of users' homes in a 3D way, making them appear more realistic than the older 2D feature. The feature is available in the company's updated iOS app, which itself supports both the iPad and iPhone. The new AR mode is called 'View in My Room 3D.'
As one example of possible usage scenarios, someone shopping for a new sofa can identify models they like within the Houzz app, then point their phone's camera at the spot where the sofa will be located. A 3D model of the sofa will be overlaid onto the environment; the user can adjust its position using their finger. The models can be both rotated and have their size adjusted.
The furniture's texture is likewise realistic and presented in a way that makes sense in the home, enabling users to see it in as realistic of a way as possible. If you want to use this feature, take note: only some products support the 3D previewing at this time. Houzz says there are currently more than 300,000 products with AR mode support.
To find products with support for the feature, open the Shop in Houzz and filter the results for '3D.' This will present users with only 3D furniture options. As well, users will see a small green "3D" badge that appears on these items when they show up in general search results. If you want to preview it, open the listing and tap 'View in My Room.'
SOURCE: Houzz