Hot Toys has a life-size First Order Stormtrooper figure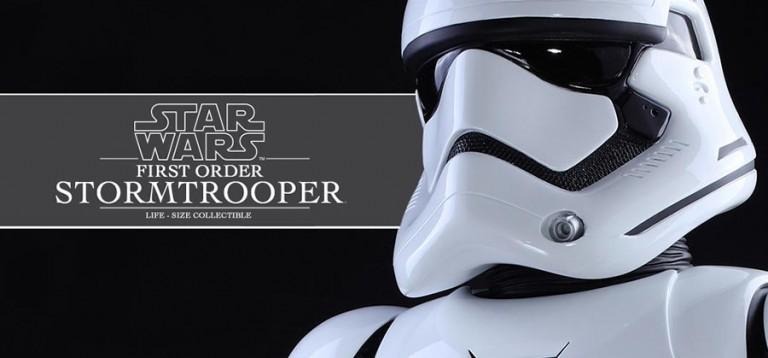 Hot Toys has a new First Order Stormtrooper, and it's life-sized. The model is a tad over 70-inches high (sans the base, which adds another 8-inches), and is designed to look just like a stormtrooper from The Force Awakens, being the latest entrant in the Life-Size Masterpieces Series. Sideshow Toys says the figure is "meticulously sculpted," and it includes a blaster in its hands. Sound like an awesome addition for the living room? You may think again when you see the price tag.
The First Order Stormtrooper is up for pre-order now on Sideshow Toys' website, where the shipping date is listed as ranging from August to October of this year. The paid-entirely-upfront cost is $7,999.99 USD, but given the hefty price tag, Sideshow will also let you pay a mere $800 per month instead. Those who pre-order will have to pay $1,600 upfront regardless.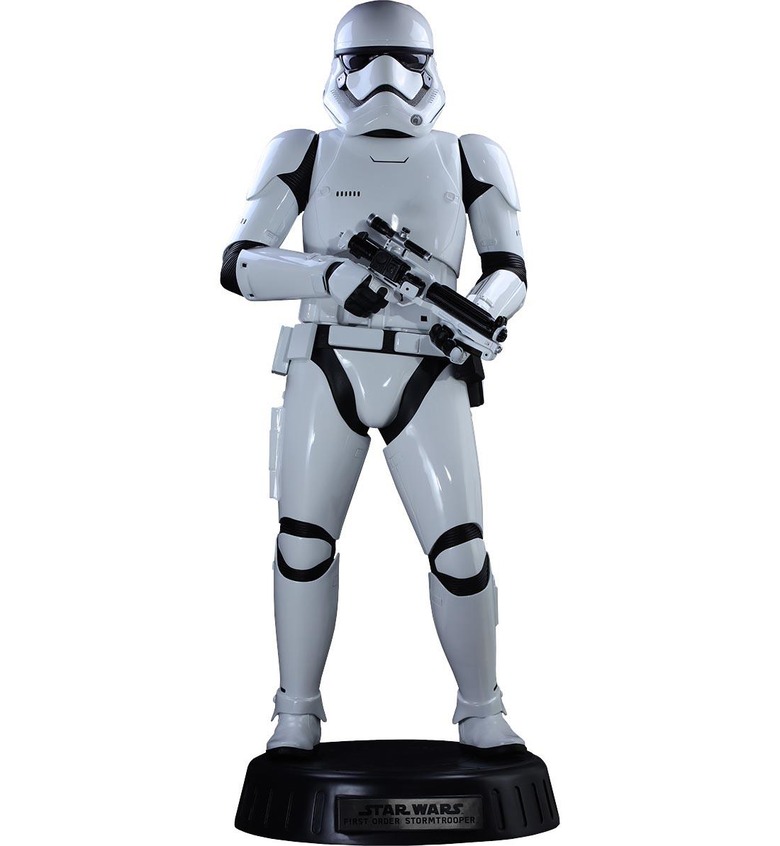 Price aside, the stormtrooper is a work of beauty, representing a soldier measuring 6.1ft tall standing on a black base that reads "Star Wars First Order Stormtrooper." A glossy paint has been "specially applied" to the armor and helmet, giving it that shiny look. The pre-order page advises that the figure above is a prototype model, and that the finalized design may differ.
This isn't the first life-size model released by Sideshow and Hot Toys — there's a new life-size Darth Vader bust that is scheduled to ship between December and February. This particular model has a price tag of $999.99, and a $112.50-per-month payment plan. Previously released life-sized models include a "The Dark Knight" Batman bust, a $2500 life-size Yoga statue, and more.
VIA: Gizmodo