Honor V10 unveiled, claims better Face ID than Apple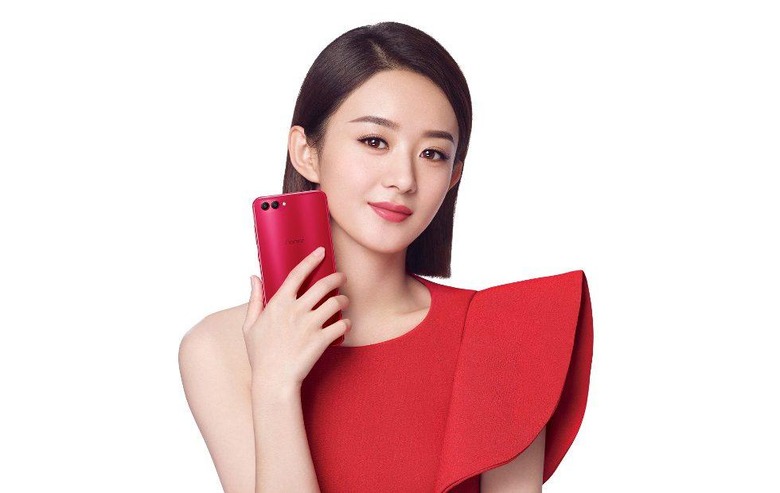 Rumors and leaks of the Honor V10 have been floating around for a few weeks now, but it has finally been made real. As expected, the smartphone boasts of top of the line specs and an 18:9 screen that puts Honor in the running for this year's premium smartphone race. What wasn't expected was how Huawei and Honor would boast of the V10 having better face recognition than Apple's Face ID, without using the same kind of hardware that the iPhone X has.
First the specs. The Honor V10 is pretty much a hybrid of the Huawei Mate 10 and the Mate 10 Pro. On the one hand, it shares the 5.99-inch 2160x1080 18:9 screen as the Mate 10 Pro. On the other hand, like the Mate 10, it still has a home button in front.
Inside, the similarities are even greater. The Honor V10 runs on the same Kirin 970 chip, which Huawei has pitted against both Apple and Samsung because of its built-in Neural Processing Unit (NPU). There are 4 GB of RAM and 64 GB of storage. The dual cameras on the back get a 16 megapixel RGB sensor and a 20 megapixel monochrome sensor. The front camera has 13 megapixels, but that's not what makes the sensor array there interesting.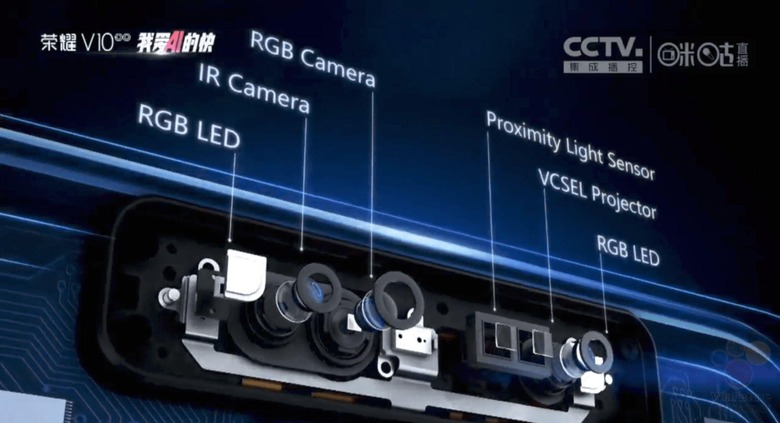 Apple's TrueDepth technology utilizes a variety of sensors, including camera, IR, and laser, to map the user's face. This is pretty much the technology Apple got when it acquired Xbox Kinect sensor maker PrimeSense. Huawei and Honor are saying they can do something similar for less. Specifically, they have taken out the laser from the equation and replaced it with a VCSEL projector. The V10 uses "fringe projection" to map the 3D form of the user's face. In the case of the V10, the 1280x800 resolution produces a map with 300,000 points in 10 seconds.
Huawei and Honor also boast of the speed of this implementation, unlocking within 400 milliseconds, which is actually slower than fingerprint scanners. They do claim it's also secure enough for banking applications and accurate enough for the most important application of all: animojis.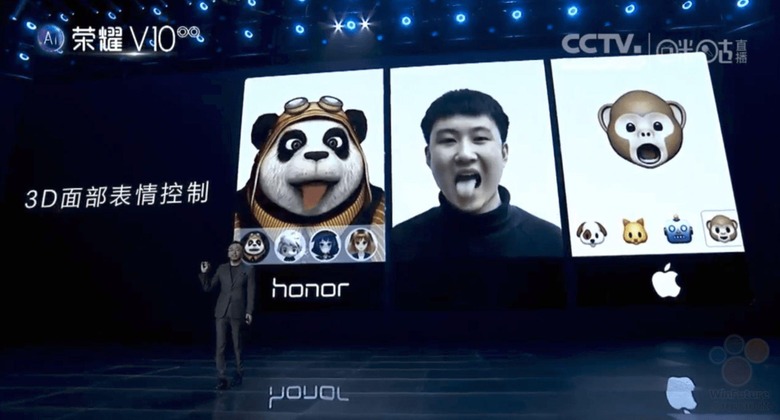 VIA: WinFuture.de