Honor 20 Pro vs OnePlus 7 Pro: battle of affordable flagships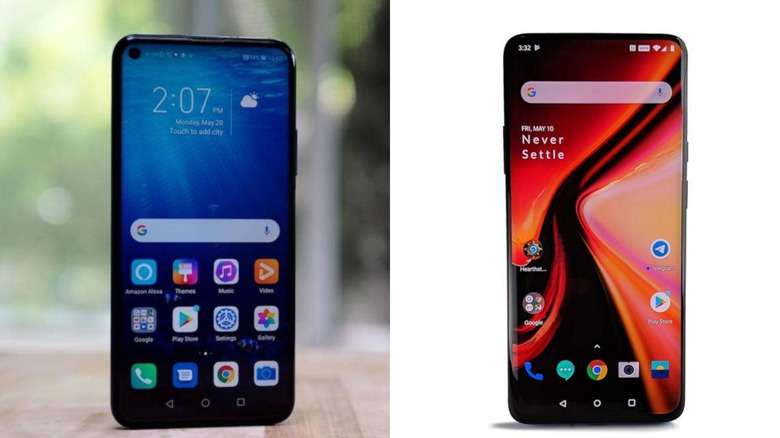 Honor has just unveiled its 2019 entry into the smartphone race and while the company has been known to put out flagship-level phones with affordable prices, the Honor 20 Pro took things to a new level. It is, so far, the first Honor phone to almost reach the highest score on DxOMark, hinting at its photography chops. Naturally, that has caused it to be compared with the one is sharing that spot with it, the OnePlus 7 Pro. Both make the same promise of a premium-quality Android phone that won't break your bank account. Only one, however, can really claim to be at the top.
Specs
The last thing you should probably do is compare the two's specs. That's because the two are nearly identical in the parts that matter the most. Sure, it's a Qualcomm Snapdragon 855 on the OnePlus 7 Pro versus a Kirin 980 on the Honor 20 Pro, but both are current-gen flagship chips from late 2018. They both also have 8 GB RAM and 256 GB storage, though the OnePlus 7 Pro has more variation when it comes to memory.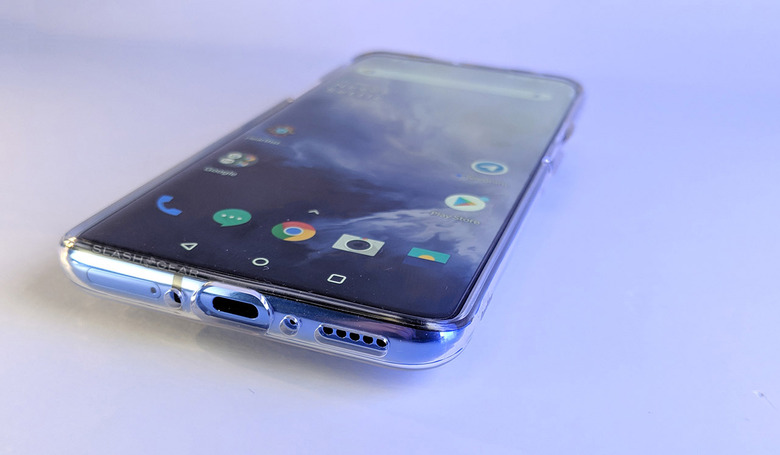 Both have 4,000 mAh batteries that support their own brand of fast charging technologies. Amusingly, neither have wireless charging as neither company believes in the practicality of the technology just yet. Sadly, neither have headphone jacks either, perpetuating the death of the legacy port. There are, of course, differences but those aren't as big as you might think.
Cameras
Where the two will compete the most will be in the cameras and, again, the two are surprisingly similar. The two even make use of the same 48 megapixel Sony IMX586 sensor, both with OIS. One subtle difference is that Honor used an f/1.4 aperture lens while OnePlus made do with f/1.6. Again, both have a similar 16 megapixel f/2.2 camera taking ultra-wide photos.
You might think that the two will differ in that now trendy telephoto camera but, again, that's not the case. They both have a telephoto camera with an 8 megapixel sensor, and f/2.4 lens that is capable of 3x optical zoom. So the only difference when it comes to camera hardware is that the Honor 20 Pro has a 2 megapixel macro camera that even Honor doesn't sound too sure of.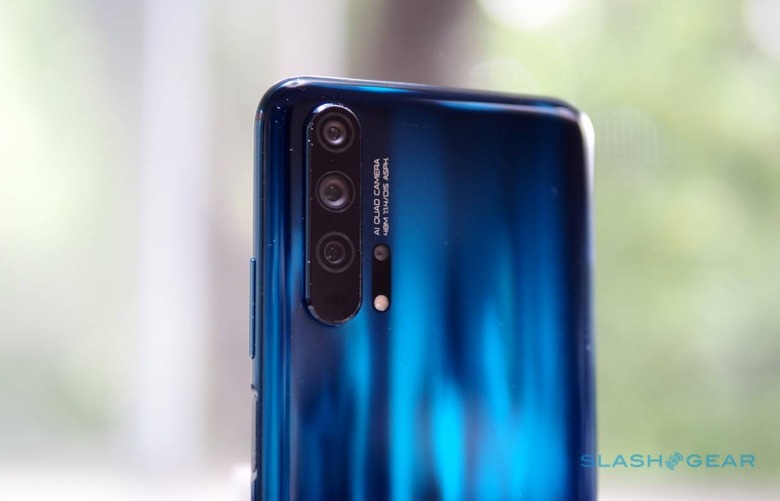 Of course, software also does play a role in how a smartphone performs in this field and, as DxOMark's reviews show, there could be subtle but definite differences in the overall performance despite similar hardware.
Long story short, the two are almost head to head even in the camera department, so you will have to look elsewhere in making a decision.
Display
Honor and OnePlus start to diverge in the screen department, thankfully. Just like many of its fellow Chinese OEMs, Honor has stuck to a 1080p FHD+ screen. In the past, OnePlus also favored this resolution as it offered better power efficiency over more pixel-dense displays. That, however, has changed drastically.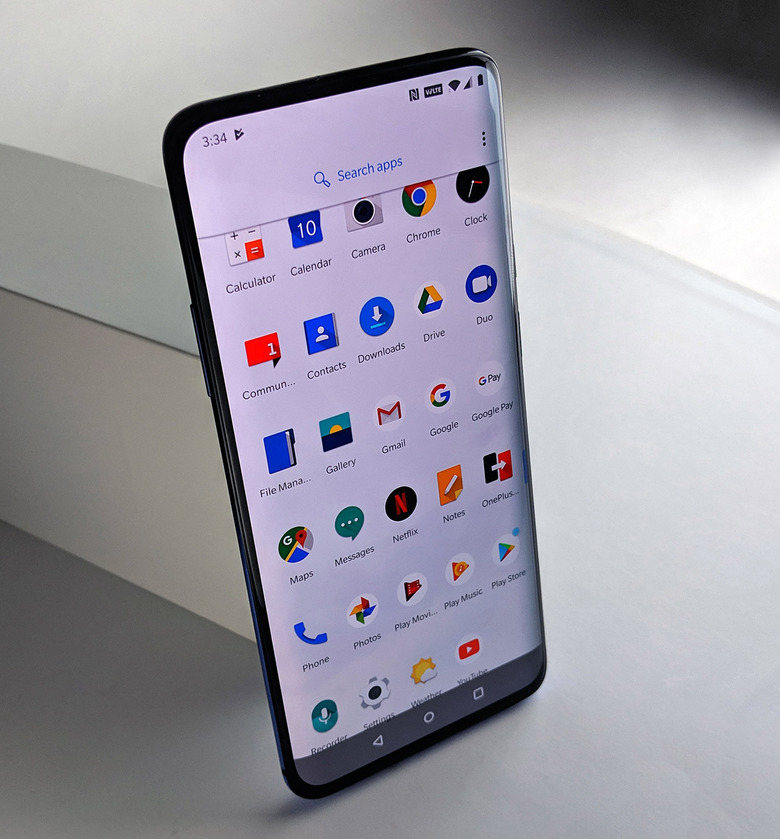 It wasn't enough for OnePlus to jump to a 3120x1440 QHD+ resolution. No, it also adopted a 90 Hz AMOLED panel in the process. It's not the 120 Hz refresh rate of the Razer Phone but it's higher than any other in the market, including the Honor 20 Pro.
The resulting fluidity and responsiveness of the screen might not matter to some users but, the OnePlus 7 Pro's screen has been graded one of the highest in DisplayMate's exclusive club.
In practice, however, users might not be so particular to the differences between the two phones. The one area where the Honor 20 Pro might fall short is in support for videos higher than 1080p. A few years back, that might not have been a problem but the number of 2K content is growing steadily.
Devilish details
With the two nearly so alike, how are we to set the Honor 20 Pro and OnePlus 7 Pro apart. As they say, the devil is in the details and those might make or break the decision for one or the other.
Those displays, for example, might practically be similar except in one important aspect: the front camera. Neither has a notch but the Honor 20 Pro does have a punch-hole cutout. While OnePlus 7 Pro avoids that by having a popup camera, it does have a 16 megapixel camera only that isn't as instantaneous as Honor's large 32 megapixel shooter that's always ready at a moment's notice.
The OnePlus 7 Pro also has an in-screen fingerprint scanner while the Honor 20 Plus hides it in the power button at the side. A traditional optical sensor is often more trusted than the fancy new in-screen ones but some might find the new position a bit awkward. That said, you'll be able to unlock the phone whether you put is on its back or on its face.
Both also offer non-vanilla Android experiences but they differ in the degree they customize the OS which, in turn, affects how often they get updated. Oxygen OS is boasted to be close to "pure" Android, though some might argue that point.
Honor's Magic UI is pretty much a rebranded Huawei EMUI, known for a plethora of changes. OnePlus has tried to be more regular with software updates, even if imperfectly, but then again it doesn't have that many phones to support compared to Honor.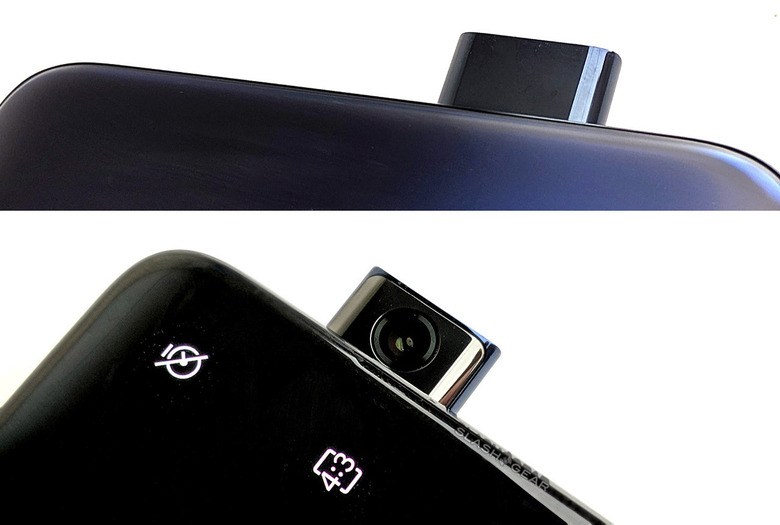 Price and Availability
The Honor 20 Pro and OnePlus 7 Pro are almost like fraternal twins, which makes choosing between them more difficult than ever before. The real clincher, however, is how much you need to pay to get your hands on one and if you can get one at all in the first place.
The OnePlus 7 Pro starts at $669 but the model that matches the Honor 20 Pro's configuration goes up to $699. Honor's pricing for the 20 Pro in Europe is 599 EUR, roughly $674. Again it's a close match unless Honor will sell it for $600, but for US consumers, the decision has already been made for them.
The Honor 20 Pro won't be available in the US, at least not officially. One can always import from retailers but they'd have to make sure it will work on US networks. They also have to give up most warranty benefits in doing so. In contrast, the OnePlus 7 Pro is available unlocked for the US market and from T-Mobile.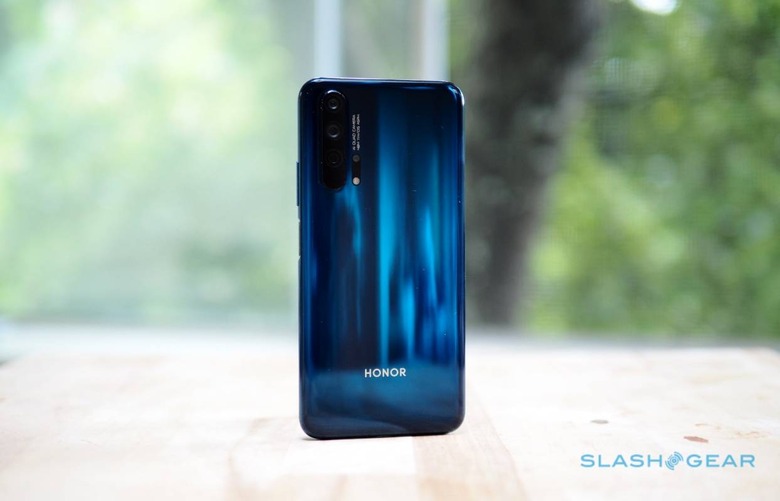 The elephant in the room
It's almost unfair and tragic that the Honor 20 Pro would debut against the backdrop of Huawei's woes. Unless you do believe that the company is guilty of the accusations hurled against it. Honor might not like it but it might be the straw that breaks the proverbial camel's back.
Huawei and Honor might insist on their commitment to their existing phones, including the new Honor 20 Pro. They may even have a backup mobile OS, probably still based on Android.
At the end of the day, however, consumers won't like the uncertainty that the situation brings and might opt for a company that isn't yet in the US government's cross-hair.
Wrap-up
Both the Honor 20 Pro and OnePlus 7 Pro have shaped up to be quite the contenders in the smartphone market. Their premium features coupled with their affordable prices should give bigger brands a run for their money.
For less than $700, you can get an Android phone that has the raw power for anything you can throw at it and cameras that would put more expensive phones to shame.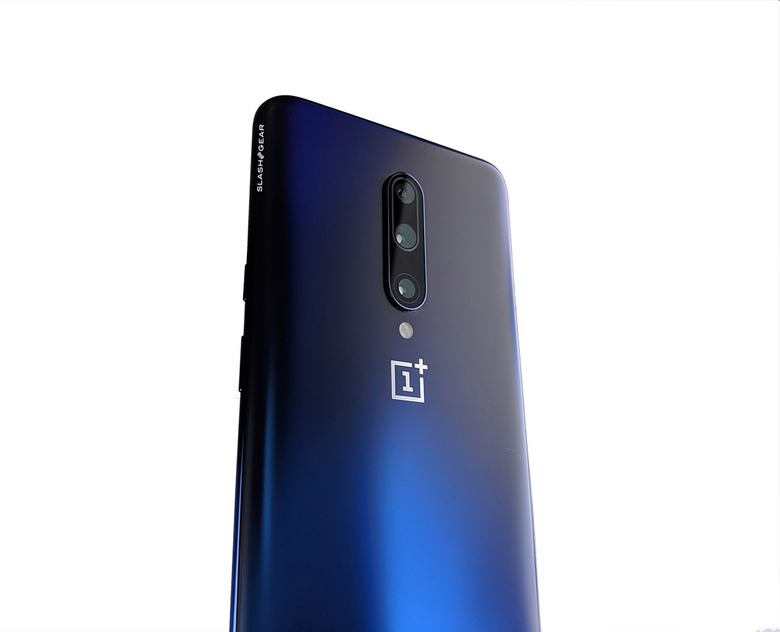 All things being equal, however, we have to award the blue ribbon to the OnePlus 7 Pro. While also an excellent phone in itself, it has the advantage of availability as far as the US market is concerned.
OnePlus' record in supporting older phones, while not perfect, is still better than others. Hopefully that won't change during the OnePlus 7 Pro's lifetime.