Honor 20 Event Set For May, Obsessed With Number 4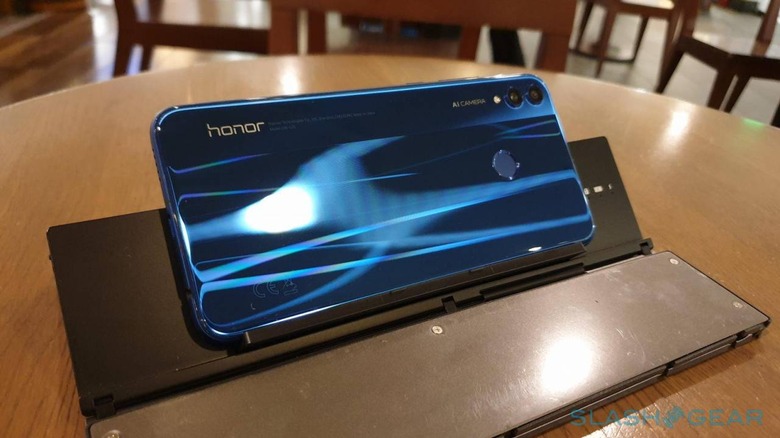 Those of you looking forward to the reveal of Honor's next phone don't have much longer to wait. Today the company announced that it will reveal the Honor 20 series at an event in London next month. Honor obviously doesn't get specific about what to expect out of the new device, but as is usually the case, we have leaks we can turn to to give us a better idea of what's on the way.
Back at the beginning of March, one leak in particular left little to the imagination when it comes to the Honor 20. We heard that the phone will feature a Kirin 980 CPU, along with either 6GB or 8GB of RAM depending on configuration. The phone is said to come with a 6.1-inch OLED display, along with a 3,650mAh battery.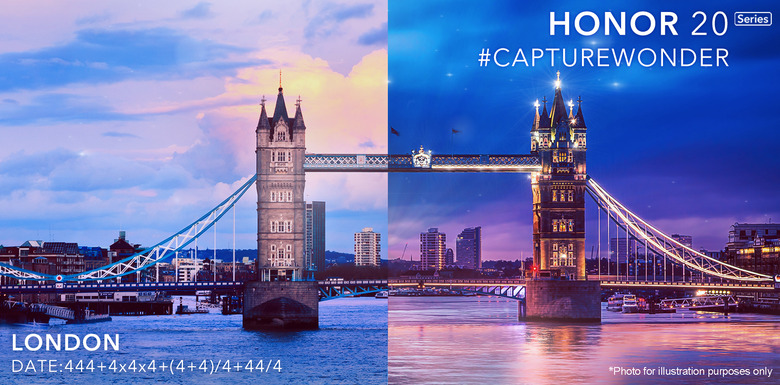 Those are pretty solid specifications for the price points Honor phones tend to launch at, but the star of the show will undoubtedly be the camera. March's leak claimed that the Honor 20 will ship with a triple-lens camera that's comprised of 48MP, 20MP, and 8MP sensors. We've seen a lot of devices launching with 48MP main cameras lately, so this leak is particularly easy to believe.
However, the invitation Honor sent out today may be hinting at even more for the Honor 20's camera. The date was listed as an equation made up of only 4s. "DATE: 444+4x4x4+(4+4)/4+44/4," the invitation reads. That works out to 521, or May 21st, but perhaps this obsession with the number 4 means that the Honor 20 will launch with a quad-camera array instead of a triple-lens set up?
We'll just have to wait and see. Honor's reveal event is will happen in London on May 21st, and we'll be covering that reveal as it happens right here at SlashGear. Stay tuned for more, because we're sure we'll be hearing more about the Honor 20 in between now and May 21st.