Honeywell face-recognizing security system makes Alexa your guard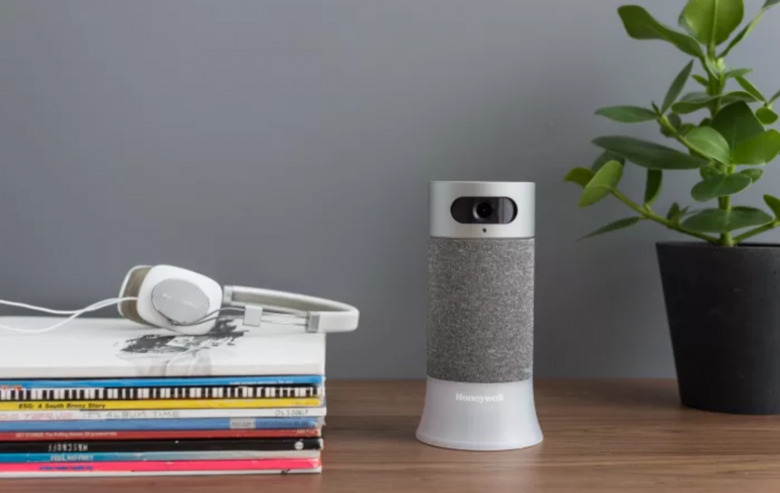 Today Honewyell introduced a new, modular Smart Home Security System that's centered around a camera base station and promises support for a lot of IoT smart assistants and services. On its own, that isn't a very surprising announcement, given Honeywell's recent efforts in the smart home space. However, the method in which Honeywell is launching this new system might be surprising to some.
Instead of just bringing this system directly to retail, Honeywell has decided to launch it on Indiegogo. Honeywell explains that it opted for an Indiegogo launch because it wants to communicate with interested consumers directly and receive feedback that will "play a key role in deciding the system's future functionality."
So, what exactly is the Smart Home Security System? As previously stated, it's a modular system that uses Honeywell's Camera Base Station as the centerpiece. A variety of different accessories can be connected to the Camera Base Station and managed through Honeywell's Lyric app.
These accessories include Access Sensors, which tell you when you've left a door or window open; a Remote-Control Key Fob that allows people to control the system when they don't have access to your Lyric app; and Motion Viewers and Sensors, which will alert you when activity is detected, recording a video clip in the case of the Motion Viewer.
The Cmaera Base Station itself is powered by a 2GHz quad-core Snapdragon CPU and can capture video at 1080p with a 145-degree field of view. Night vision is one of the marquee features of this camera, as are its three microphone arrays and its 5W omnidirectional speaker. It's through those microphones and that speaker that you'll communicate with Alexa, which has been baked into the Camera Base Station's software. Support for Apple HomeKit and Google Assistant will come online sometime next year.
You'll also have IFTTT support to look forward to, and Z-Wave Plus functionality coming online at some point next year. With those along for the ride, Honeywell envisions this Camera Base Station as central to not only your Smart Home Security System, but also to your smart home in general. The first units are expected to ship out to Indiegogo backers sometime in December, with a number of new features such as smart alerts, facial recognition, and Z-Wave control coming in January 2018.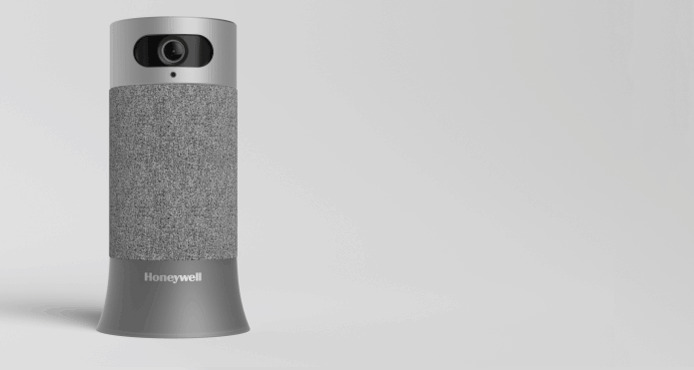 Then, in March 2018, the Smart Home Security System will launch on a wider scale, presumably becoming available to the general public. Essentially, if you buy though Indiegogo, you're getting a bare bones version of the Smart Home Security System until Honeywell can bolster its software offerings in early 2018. The trade off is that you'll be able to get the Camera Base Station and its accessories at an early bird price.
For instance, Honeywell is offering a "super early bird" special on the Camera Base Station that gets you the camera at a 38% discount – $245 instead of its suggested retail price of $399. If, on the other hand, you want the full line up of accessories too, you can opt for the super early bird ultra pack, which gets you the Camera Base Station, two access sensors, the key fob, one indoor motion viewer, and one outdoor motion viewer for $399, a 47% discount over its expected retail price of $749. For more information on Honeywell's Smart Home Security System – or to back it yourself – head over to Indiegogo.