Honda's next-generation Civic Type R is coming to the US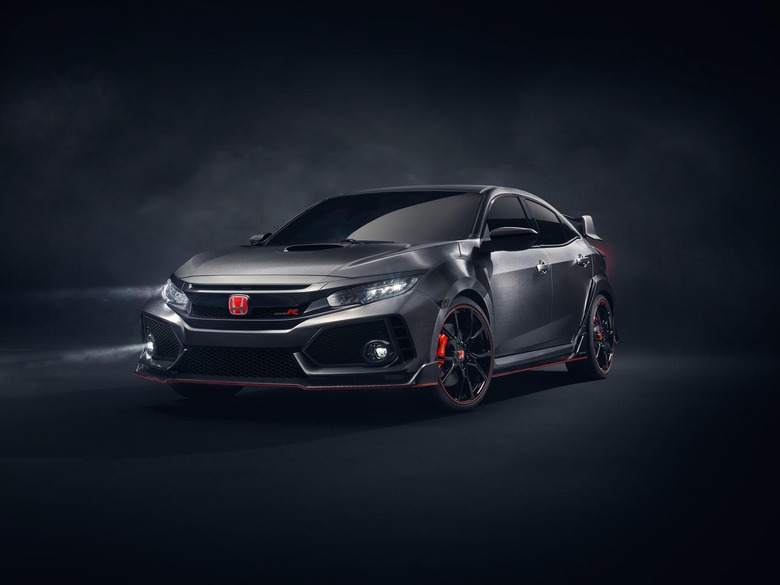 Honda came to the Paris Motor Show with a prototype for the next-generation Civic Type R in tow, and it made a pretty massive announcement to go with it. The company said that for the first time ever, a Honda-branded Civic Type R will be making its way to the US, and the new prototype is scheduled to make its debut at SEMA 2016 in Las Vegas this November.
That's big news on its own, but the prototype itself should manage to turn some heads on its own merits, without any announcements of regional availability to help it garner some attention. Honda says it has borrowed from the "wide and low proportion" of the Civic Hatchback in developing this prototype, wrapping its exterior in a reflective, brushed aluminum.
We've got 20-inch wheels that feature red accents and have been outfitted 245-section high-performance tires. Running between those wheels is a carbon fiber skirting, and red trim similar to the accents found in the wheels run along the bottom of the car. Honda has also dropped a new air intake on the hood, along with smoked lenses for the headlights, and of course, we see that red "H" badge sitting on the grille at the front of the car.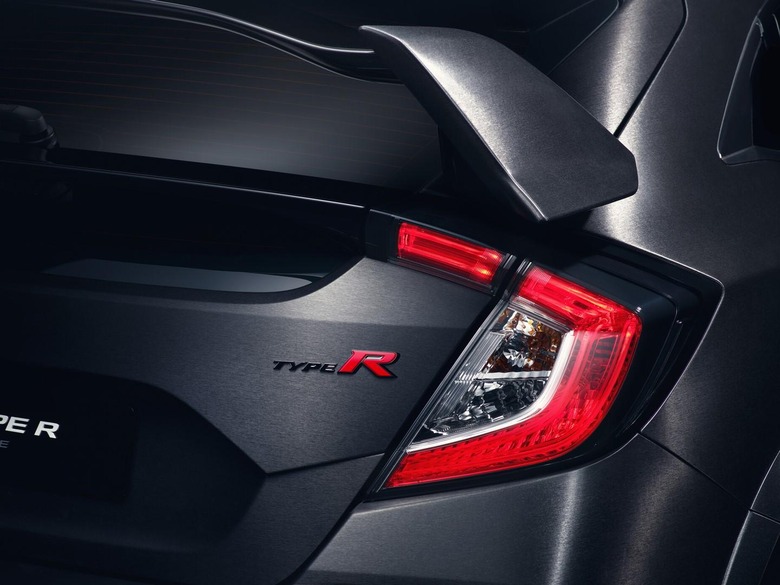 Around the back, we have a carbon fiber diffuser beneath the rear fascia, along with three fully-functional tailpipes, the middle of which is accented in red. This is topped off with the rear wing, which model-exclusive vortex generators on the roof point to.
The next-generation Civic Type R will likely look a little different from this prototype, but nonetheless, what Honda is showing off today gives us a decent idea of what to expect. Honda says that it will have an official unveiling of this new car sometime next year, while pointing out that the 2017 Honda Civic Type R will be produced exclusively at the company's UK manufacturing plant in Swindon.
If you'd like to see the prototype for yourself, you'll be able to check it out in person at SEMA 2016 in Las Vegas, Nevada from November 1 through 4.