Honda Says 40% North American Production Increase Report Is False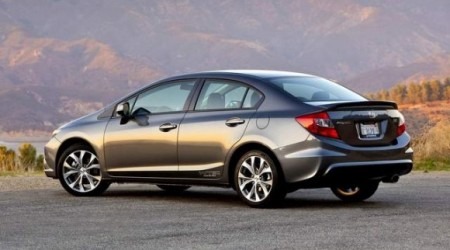 The automotive industry is doing very well again after a rough year or so with the economy tanking and consumers flocking to used cars rather than new. With the economy picking up the sales of new cars are starting to go back up. A report from the Wall Street Journal today claimed that Honda would be increasing the manufacturing capacity in North America.
The WSJ report claimed that Honda CEO Tetsuo Iwamura noted Honda was going to shift some of its manufacturing capacity back to North America over the next two years. According to the WSJ, the Honda CEO had stated that it was getting to be too expensive to import cars to North America so it would build more of the cars inside North America.
Bloomberg is now reporting that Honda is denying that 40% figure. A Honda spokeswoman has stated that Iwamura "didn't say 40% at all." That seems to be a carefully worded way of noting that the production increase may not be 40%, not a denial that it will increase North American production. Honda has announced recently that it will be redesigning its popular Civic soon.
[via Bloomberg]