Honda S2000 roadster tipped to finally have a successor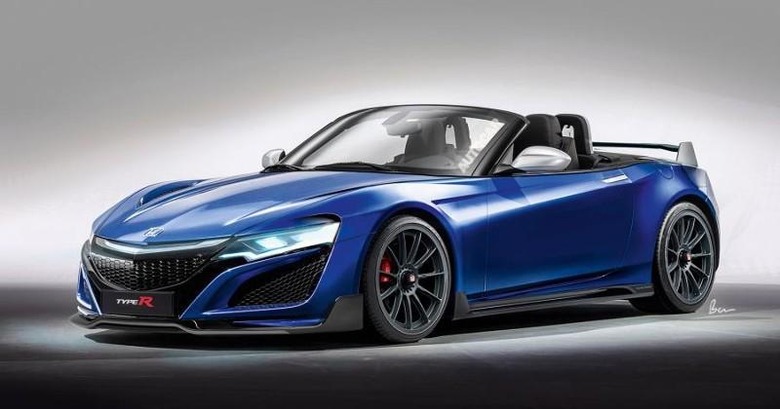 In 2009, Honda's two-seater sports car was supposed to have a second generation model that would have kept the car maker in the running as one of the more recognized "enthusiasts" brands. Sadly, that day never came to pass. Apparently it would take more than half a decade for a real Honda S2000 to come along, at least according to insider sources. But intention and execution don't always go hand in hand, and Honda still has to iron out a few details before it could even proceed to production.
It was actually in 1999 that Honda brought out its very first S2000. Back then, it was a much loved model because of its power and control. It almost took a decade for a follow up which never came and it seems almost another decade before the real deal. Honda, however, doesn't have much of a window of opportunity left, with Mazda's MX-5 hitting the streets and Fiat's 124 Spider coming soon as well.
Fans of the original S2000 might be relieved to know that Honda doesn't plan on changing much of the features from the first model. That means retaining the sports car's rear-wheel drive and front-mounted engine. As for the engine, there seems to be two possible options, one with a 1.5-liter four-cylinder turbocharged petrol engine. But there might also be room for a more powerful Type R model with a 2.0-liter 306 bhp engine.
But Honda needs to make a lot more decisions before it could put a stake on the ground. For one, the car maker would need to adopt a powertrain for the roadster. It's commitment two a global architecture effectively ties its hands when it comes to front-wheel drives, but for RWD's like the S2000, the possibilities are still open but also limited.
Honda has been struggling to position itself again as an enthusiast's car maker, with a few roadster models, like the NSX and the S660 in Japan, both of which Honda has deemed not sufficient for broader appeal.
VIA: Autocar