Honda recalls Odyssey minivan over self-activating brakes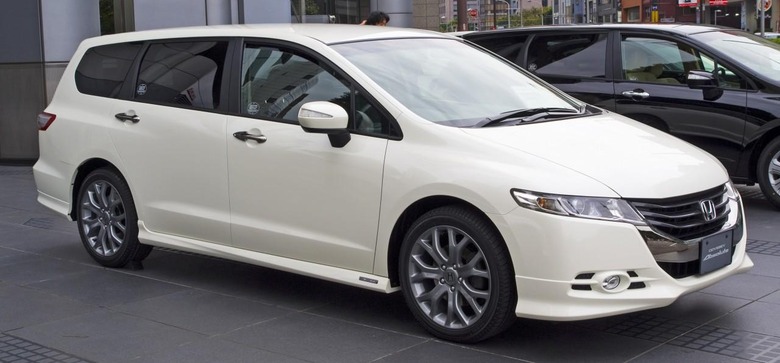 In recent model years, many automotive manufacturers have begun including technology in their vehicles that help drivers avoid accidents. Some of that technology includes brake systems that can activate the vehicle brakes with no driver intervention to help avoid an accident. Honda has announced that it's recalling 344,000 of its Odyssey minivans in the US over a brake issue.
Honda Odyssey minivans built in 2007 and 2008 are covered in the recall and have the potential for the braking systems to activate inadvertently potentially leading to an accident. These vans didn't come from the factory with brake systems designed to activate without driver intervention.
Honda says that it's not aware of any crashes or injuries related to the recall. The problem with the vans is that the vehicle stability assist system can malfunction if the vehicle is driven in a certain way and suddenly apply the brakes. If the vehicle stability assist system does apply the brakes, it does so without the brake lights illuminating.
Honda says the fix is to replace a faulty vehicle yaw sensor. The problem for owners of the vans is that this new sensor won't be available until the spring of 2014. In the interim, Honda will send out letters to owners of these vehicles outlining steps they can take to ensure the system is properly calibrated each time the vehicle is started.
SOURCE: Reuters