Honda RC213V-S street-legal MotoGP racer unveiled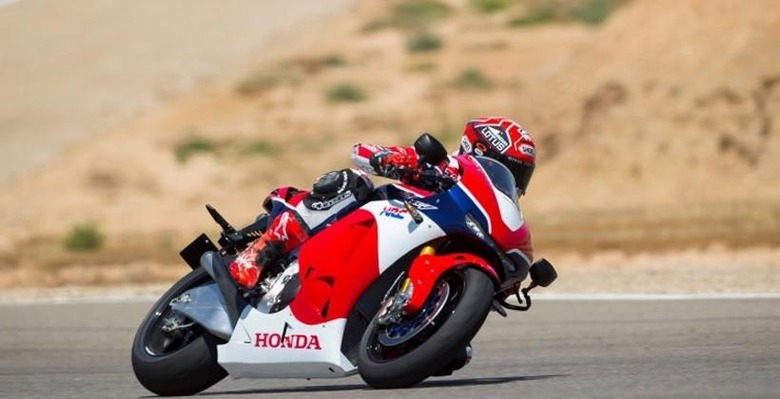 When we talk about Honda, we are normally talking about cars around here. Honda is more known for motorcycles in many parts of the world and if you are a MotoGP racing fan, you will recognize the bike in these pictures. What you are seeing here isn't the bike that Marc Marquez races at break-neck speeds around tracks the world over. This bike is the Honda RC213V-S and it is a street legal version of that MotoGP racing bike.
It may well be the most expensive motorcycle that you can lay your hands on with a price tag of $184,000. If you love bikes and have that sort of scratch lying around, you can make your reservation starting July 13. Buyers outside the US can order an optional kit that makes the bike perform even better, but that kit is for the track only.
No matter what version of the bike you purchase it uses the same 1.0L V4 engine packing 157hp and 75 lb-ft of torque in standard form. Add in that tuning package and the output bumps to over 212hp and 87 lb-ft of torque. That is a huge amount of power for a motorcycle.
It's not the most powerful motorcycle out there, but to go along with all that power the bike weighs in at a mere 375 pounds for the street version. The engine uses coil-sprung valves rather than pneumatic valves like the MotoGP bike and a traditional 6-speed transmission. Check out the video below of Marquez riding the RC213V-S.
SOURCE: Autoblog