Honda Promises EVs that Charge in 15 Minutes by 2022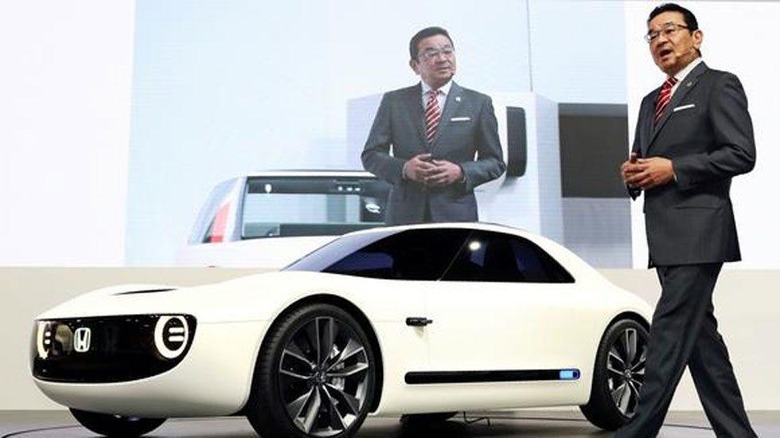 There are some common fears and hesitations when it comes to folks buying EVs. The big one is range anxiety that leads potential EV buyers to worry about not having enough juice to do what they need to do on any given day. Another issue is how long it takes most EV batteries to fully charge.
Honda wants to significantly cut down on the charge time for its EVs and has promised to have electric vehicles that charge in 15 minutes by 2022. Honda says that by that date it will have quick charging EV models with a 240km range, which is about 150 miles. Most EVs need at least half an hour to charge to 80% capacity.
One of the keys to making this goal a reality is new high-capacity batteries that can handle ultra-quick charging. Honda plans to create a new battery collaboration from a battery provider that is unnamed currently. Honda also plans to build its EVs with a lighter body and more efficient power control system to increase driving range.
Currently, fast chargers in Japan handle a maximum output of 150kW. There is an industry plan in place to increase that to 350kW by 2020. Europe is also looking at adding several thousand of the more powerful chargers in 2020 as well.
Honda hopes that adding faster charging and longer driving range will help EVs go mass market. Currently, the EV market share is only expected to be 4.6% of the auto market by 2035. The EV market certainly needs all the help it can get to catch on.
SOURCE: Nikkei