Apple's CarPlay and Google's Android Auto have come a long way in terms of integrating our smartphones into our car's navigation and entertainment systems, but they're still reliant on the software the auto manufacturer decides to install, as well their infrequent updates. Since all the features a driver needs are already on the phone itself, from maps and navigation to music and phone support, what if we could just connect the phone directly to the car, and have it serve as the infotainment hardware and display?
That's exactly what Honda is exploring with its latest concept in partnership with Drivemode, the developers behind the driving-focused Android app. The app presents a simple, clean interface for all the infotainment functions we're used to today, combined with large tap zones and swipe gestures for interacting with it. Now Honda went ahead and built a concept car that allows a phone to be directly plugged into the dashboard's empty head unit.
But even with the Drivemode app's easy to hit buttons, a driver still shouldn't be reaching forward to fiddle with the display. That's why Honda's vehicle features steering wheel controls that are completely integrated with the app.
Buttons that would normally control the radio can be used with the music on the phone, while another button will activate the voice command feature. Even more impressive is that the footage from backup and blindspot cameras will be displayed on the phone as well.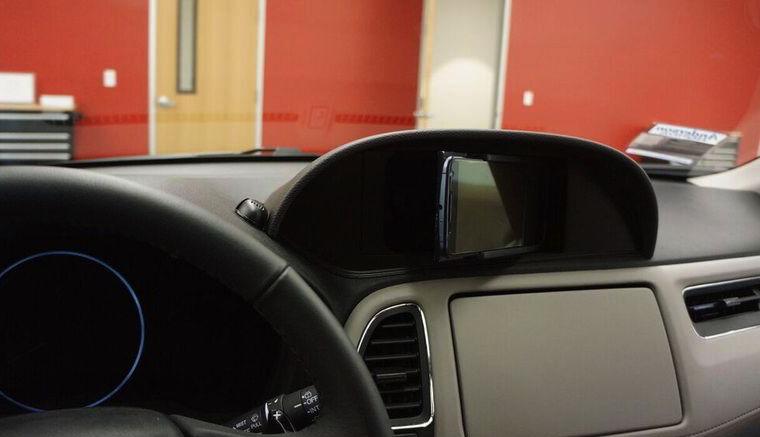 Drivemode and Honda both note that this project is just a concept and it would be years before it made its way into a production vehicle. Aside from the issue of smartphone sizes changing every year, it's easy to see something like this taking off. While the Drivemode app is only available on Android, the developers hope to release an iOS version in the future.
SOURCE Engadget