Honda FCV Concept debuts along with plans for Advanced Powertrains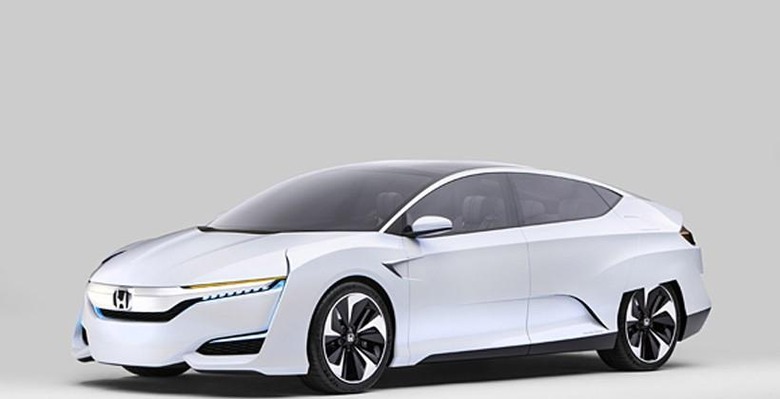 Honda made some big announcements at the Detroit Auto Show this week. Not only did the automaker roll out a new concept vehicle that uses an advanced powertrain, it also talked about its plans for more vehicles using advanced powertrians slated to come to market by 2018. The new concept car unveiled at the show is the Honda FCV Concept.
The FCV concept made its North American debut at the show and is a vehicle that shows off the styling of the next generation fuel-cell car from Honda. The concept promises a spacious cabin with seating for five and a driving range of over 300 miles. Honda says that the car will also have a fast refueling time of 3 minutes at a pressure of 70MPa.
The fuel cell stack is small enough to fit entirely under the hood and is 33% smaller and promises a 60% increase in power density compared to the older fuel cell car from Honda called the FCX Clarity. Honda also announced its plans for an all-new plug-in hybrid model and a battery-electric model by 2018.
Honda also has plans in the works for new turbo VTEC engines that will be available by the end of 2015. Production of these engines will begin later this year at the Anna, Ohio engine plant that Honda operates.
SOURCE: Honda