Homer Simpson joins the official Baseball Hall of Fame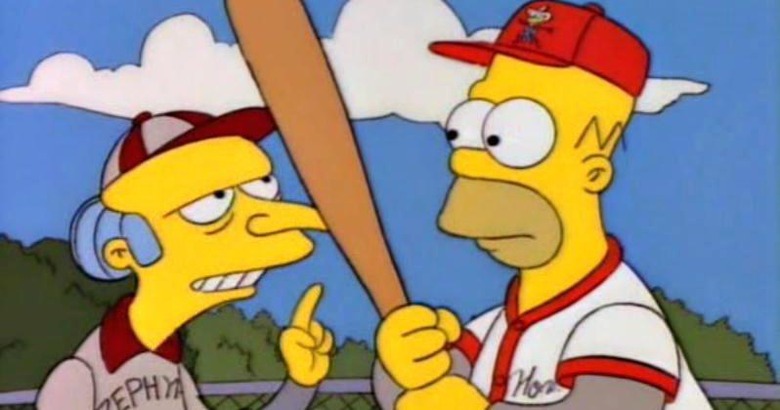 Yes, you read that headline right: a fictional cartoon character has been inducted into a real-world Hall of Fame to honor historic Major League Baseball players. While it may sound silly, the honorary induction is to celebrate the 25th anniversary of The Simpsons episode where Homer played for the Springfield Nuclear Power Plant softball team, leading the team to victory in the city championship. Titled "Homer at the Bat," the third-season episode originally aired back on February 20th, 1992.
As part of celebrating the cross between the sport and cultural icon, the MLB Hall of Fame even made an award plaque that was presented to a costumed Homer this weekend. "Inept safety inspector turned citywide softball hero. "Right fielder led Springfield nuclear plant to city championship game, then sacrificed his body to win it all," the inscription reads.
In return, a special Simpsons exhibit has been set up at the Hall of Fame, including an original VHS copy of the episode, along with a script that's been autographed by the cast and crew of the show. Notably, the episode featured guest appearances by Hall of Fame members Wade Boggs, Ken Griffey Jr., and Ozzie Smith, each lending their voice to their on-screen counterpart.
"In Cooperstown, we salute baseball's greatest contributors, preserve its vast history and salute the cultural side of the sport. We are honored to pay tribute to the 25th anniversary of 'Homer at the Bat,'" said Jeff Idelson, President of the National Baseball Hall of Fame.
SOURCE Baseball Hall of Fame