HomeKit coming along slowly, first devices due this Spring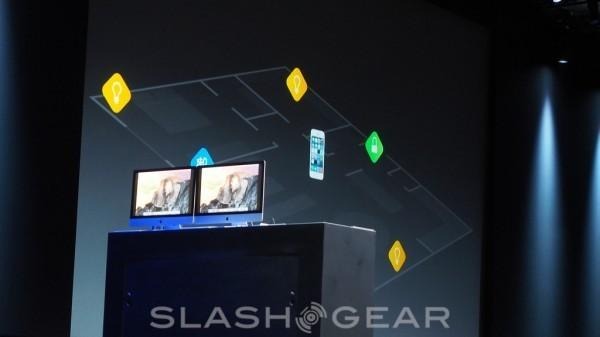 The connected home space is heating up and exciting, but platforms will pave the way forward. One platform, HomeKit, is slowly coming to us via Apple — and we do mean slowly. Announced at their WWDC last year, HomeKit has missed the boat on several iOS 8 iterations. A new report details why that might be. Broadcom, a long-standing Apple partner, doesn't yet have their existing software finalized for use with HomeKit. Sources also suggest Apple also didn't provide them hardware specifications until October of last year, which is potentially having a domino effect.
Broadcom makes chipsets for Apple's MFi program, which allows devices to work with Apple's HomeKit. With Apple dragging their feet on the specs side of things, Broadcom is said to be working with interested OEMs on existing chipsets to get HomeKit devices to market faster.
Apple previously finalized their MFi program, a crucial step in bringing HomeKit to market. The company also worked HomeKit into the Apple TV, effectively making it a device for your home automation ambitions.
Like MFi, the hiccup with HomeKit is likely security. Whatever the issue, we're likely not going to see any HomeKit capable device until Spring, or possibly much later. Schlage, who are making a HomeKit-enabled door lock, says they will hopefully have something available in the Summer, but "want to get it right".
With the MFi standards finalized, Apple only needs to finalize the specifications and software for HomeKit before the floodgates open, and OEMs start making compatible products. When that will actually happen, though, is still unknown.
Update: A previous version of this article cited Broadcom as a source for some commentary. It was brought to our attention that Broadcom was not the source for those comments. This article has been updated to reflect as much.
Source: Re/Code