Hollow Knight sequel Silksong announced for PC and Switch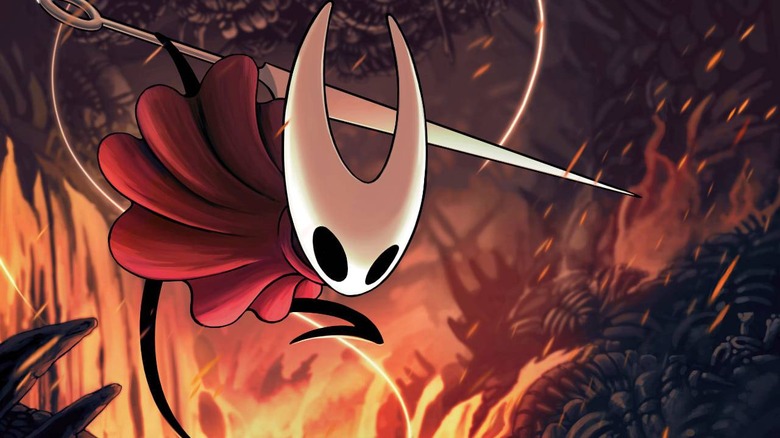 Ever since it launched in 2017, Hollow Knight has become quite the fan-favorite indie game. It's been consistently held up as one of the best Metroidvania titles around, and today, Team Cherry announced that the game is getting a sequel. Dubbed Hollow Knight: Silksong, this new game will put you in the shoes of Hornet, a character who featured heavily in the first title.
If Team Cherry's pitch for Silksong sounds familiar, that's because it is. Silksong started life as a DLC expansion for Hollow Knight that was funded through a Kickstarter stretch goal. Team Cherry explains today that as work began on Silksong, it quickly grew "too large and too unique" to be offered as a simple DLC, so the company decided to turn it into a full sequel.
In Silksong, players will explore an entirely new world and encounter 150 new enemies. Gameplay is described as "acrobatic" and judging from the trailer you see above, it certainly seems like Hornet will have a lot more movement abilities at her disposal than the knight from the first game. Though details are still fairly slim, Team Cherry managed to put together a 20-minute long developer diary to discuss the sequel, which has also been embedded in this article.
At launch, Silksong will be available on PC, Mac, Linux, and Nintendo Switch. Team Cherry says that more platforms may be announced in the future, but reminds us all that it's a company of three people, so it's being careful not over-promise on launch platforms.
Finally, we come to the tricky subject of Kickstarter. Since Silksong was initially funded as a DLC expansion to the base game, those who backed Hollow Knight on Kickstarter are almost certainly wondering if they're going to be stuck buying Silksong separately when it's released. The short answer is no – everyone who backed the game on Kickstarter will get a copy of Silksong for free.
Elaborating on that a bit, Team Cherry also announced that everyone who backed the game at the $10AUD tier or higher will have their choice of a PC or Switch copy, and those who pledged enough money to get multiple copies of Hollow Knight will get as many copies of Silksong as well. All of the Kickstarter specifics, as Team Cherry describes them, are available in the blog post announcing Silksong.
For now, there's word on when Silksong will release, but Team Cherry says now that the game is out in the open, we can expect many more details in the "near future." We'll be keeping an eye out for those, but in the meantime, head down to the comments section and let us know what you think of Hollow Knight: Silksong!