Holden's final Commodore could be a ZR1-powered beast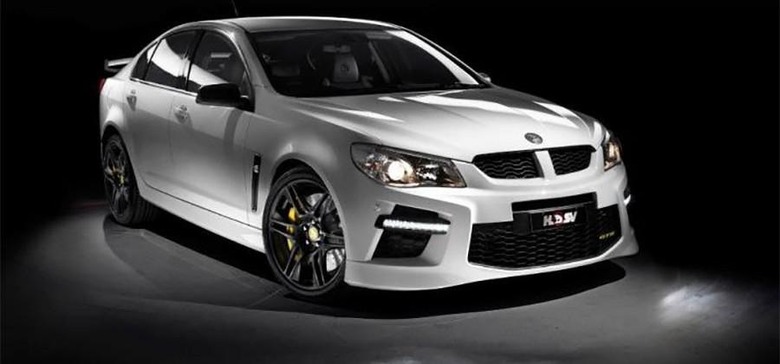 I have long been rather jealous that Aussies can get their hands on some very sweet muscle cars from Holden. We occasionally get watered down versions of those cars here in the US, but I want the real deal from Australia. Word is that with Holden ending production in Australia at the end of 2017, GM is looking to end things on a very high note.
Rumors claim that Holden Special Vehicles is developing a final version of the Commodore that will pack the 638hp supercharged LS9 V8 under the hood taken out of the Corvette ZR1. If the rumors come true, the car would be the most powerful performance ride ever made in Australia.
The hopped up Commodore is tipped to be called the GTS-R. The most powerful Commodore Holden currently offers is the GTS you see here with a 577hp LSA V8 under the hood. The GTS-R may even get the carbon ceramic brakes from the Corvette.
The big rub here is that Chevy doesn't have a lot of those ZR1 motors to offer and the LT V8s won't fit into the Commodore engine bay. That would mean that the GTS-R would be a very limited edition model with 200 or less of them made. Pricing would be expected to be somewhere around 100,000 Australia dollars, which is about $71,500 in the US.
SOURCE: Autoblog