Hobie turns any smartphone into a time lapse camera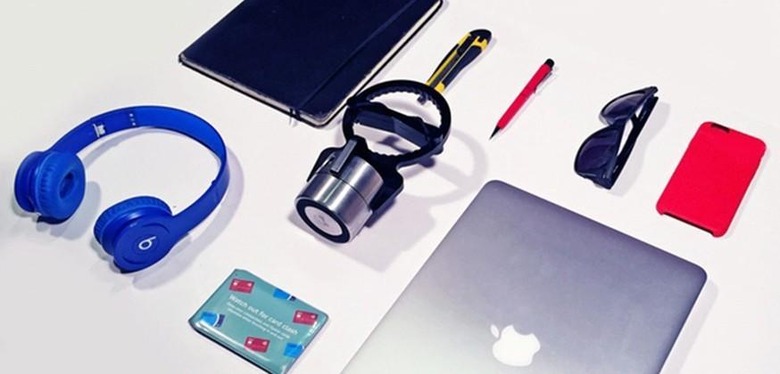 Overlab Designs has introduced its time lapse tool for mobile photographers, Hobie. This device holds a smartphone that measures less than 8cm wide, and can be affixed to a tripod. Hobie can be adjusted to aim the phone in different directions, and either rotate or remain stationary while time lapse photos are taken. The device is mechanical, eliminating the need for batteries. The device is being funded in a campaign that ends on September 26.
Hobie is a portable mechanical device that, in some ways, works like a kitchen timer, only it rotates horizontally (if desired), thereby moving the smartphone in steady increments as it captures photos. Phone positions are adjust manually by rotating the mechanism within the ring.
In fact, a kitchen timer is the basis of one of the components in Hobie, which will be available in four colors: black, white, blue, and "ice". A total of 36 points of view are available. The device can be placed on the ground or mounted on a tripod screw.
Overlab, the device's maker, is seeking funding on Kickstarter, where it has so far raised a little more than $33,000 USD, more than double its goal amount. A pledge of about $30 USD will get backers an early bird unit, which is estimated to begin shipping in November.
SOURCE: Photography Blog