HIV Vaccine Testing Ends In Disappointment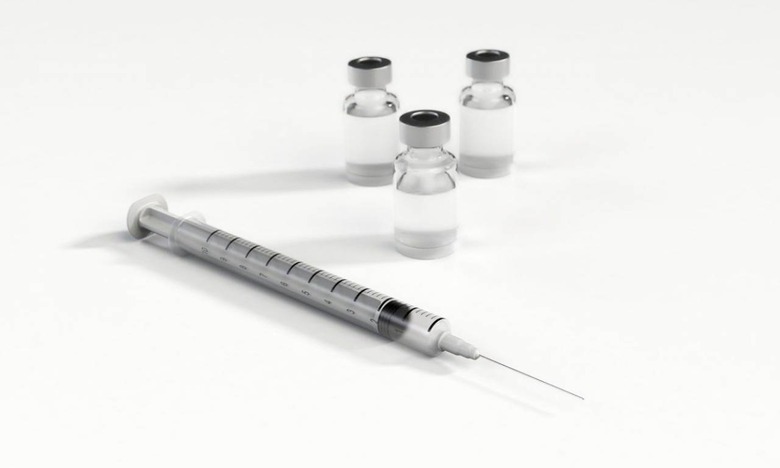 The National Institute of Allergy and Infectious Diseases (itself part of the National Institutes of Health) announced some disappointing news today, confirming that it has ended testing of an experimental vaccine regimen that was created to prevent HIV after finding that the regimen was ineffective. With these trials ended, the NIAID will look to other potential HIV preventatives that are currently emerging.
NIAID said that these tests were part of a Phase 2b/3 study named HVTN 702 or Uhambo. HVTN 702 has been in progress since 2016 in South Africa. The regimen followed the RV144 clinical trail that took place in Thailand, though the vaccine regimen was "adapted to the HIV subtype Clade C most common in southern Africa," for HVTN 702.
During the trials, 5,407 HIV-negative volunteers that were aged 18 to 35 and sexually active were given either the vaccine regimen – which comprised six vaccines over 18 months – or a placebo. During an interim analysis on January 23rd, 2020, an independent data and safety monitoring board (DSMB) found that "129 HIV infections occurred among the vaccine recipients, and 123 HIV infections occurred among the placebo recipients."
That, unfortunately, means this vaccine regimen isn't effective at preventing new HIV infections. Both the DSMB and the NIAID agreed that the vaccinations should no longer be administered, though the study won't end just yet as the participants will stay on board for follow-ups.
"The people of South Africa have made history by answering this important scientific question. Sadly, we wish the answer was different," said HVTN 702 Protocol Chair Glenda Gray, M.B.B.C.H., F.C.Paed. (SA). "We will continue to explore promising avenues for preventing HIV with other vaccines and tools, both in South Africa and around the world."
The good news is that the DSMB "did not express any concern regarding participant safety," so even though the trial is ending in disappointment, that is certainly a bright spot. You can read more about HVTN 702 and the other HIV preventatives the NIAID is exploring over on the Institute's website.