Hitman HD Enhanced Collection gets a surprise release date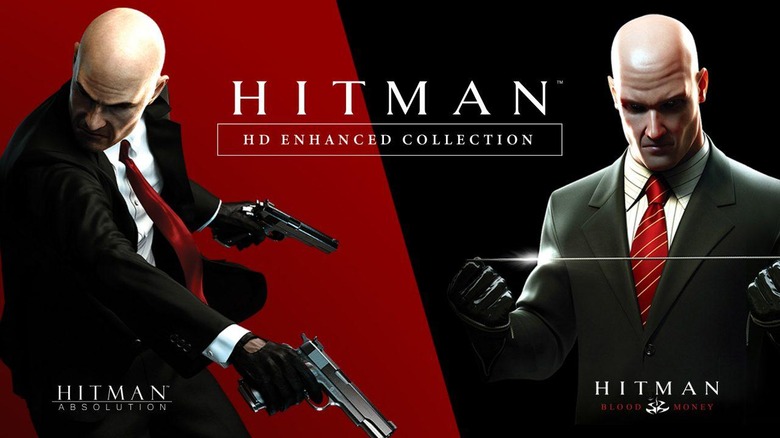 Those of you who recently played through Hitman 2 and want more are in luck, because today IO Interactive announced the Hitman HD Enhanced Collection. The upcoming release takes two older titles in the series – Hitman: Blood Money and Hitman: Absolution – and updates them for current-generation hardware. Best of all, the Hitman HD Enhanced Collection is releasing next week.
While we'd struggle to call Hitman: Absolution, which released in 2012, a classic game in the franchise, it was released for last-generation hardware and could probably use a fresh coat of paint these days. Hitman: Blood Money is a much older title, releasing in 2006 for platforms like the original Xbox and the PlayStation 2.
Blood Money in particular stands to benefit a lot from this re-release, which sounds more like a remaster than it does a ground-up remake. IO says in a blog post on its website that both games will receive "4K visuals at 60 frames per second," along with increased texture resolution. Take a look at the full list of features below:
4K visuals at 60 frames per second

Increased texture resolution

Upgraded texture formats

Super-sampling

Upscale support

Heightened shadow map and mirror resolutions

Improved lighting

Updated controls for a more fluid experience
So, even though Blood Money and Absolution won't be completely remade for this collection, it sounds like they'll both be getting some fairly significant upgrades. IO and Warner Bros have given the Hitman HD Enhanced Collection a $59.99 price tag, so it seems there's no discount for nostalgia.
The most surprising thing about this whole announcement is that the Hitman HD Enhanced Collection will be out on January 11, which is one week from today. So far, the collection has only been confirmed for Xbox One and PS4 with a PC version nowhere in sight, but hopefully that'll be changing in the future.